We are as international as our students: the twenty staff members of Syracuse London have lived or worked in over two dozen countries, and half of us were born outside the UK.
Previous experiences have included curating at the Victoria & Albert Museum, working at The Royal London Hospital, and testifying at The United Nations. Our hobbies range from baking to biking, gaming to gardening.
We are also happy to have a large group of British students and Syracuse alumni who support our Arrivals & Orientation program as local guides, and regularly host work-study students during their semesters abroad. To learn more about opportunities to join the Syracuse London staff, please see our Vacancies page.
Learn more about who makes what happen around Faraday House by browsing the profiles below.
To get in touch with a member of staff, please see our Contact Us page.

Jovita Adom
Academic Excellence & Inclusion
Meet Jovita
Jovita, our Academic Excellence & Inclusion Coordinator, joined us in October 2015. She graduated from Hult International Business School with a BA in International Relations with a concentration in Gender Studies. Born in Lithuania, she moved to Chicago at the age of 14, and has now been living in London for over 10 years.
Jovita is passionate about learning from all that this multicultural city has to offer, especially regarding diversity and inclusion. In her spare time you can often find her at various public talks around London. She also enjoys spending time outdoors; most weekends are spent escaping the city to hike and enjoy the beauty of Britain's smaller towns and villages.

Naima Ali
Human Resources
Meet Naima
Naima came to Syracuse London with diverse experience in retail, advertising, and recruitment. She is our Human Resources Manager, and is the definition of a people person. As the oldest of seven, Naima is no stranger to conflict and cooperation, and brings this experience to her professional endeavours!
Beyond making sure everyone at Faraday House has comfortable and productive work environment, Naima enjoys spending quality time with her families, reading novels by the score, and binge watching Netflix with her mates.

Meghan Callahan
Teaching & Learning
Meet Dr Callahan
Dr Meghan Callahan is the Assistant Director for Teaching & Learning. A Syracuse alumna, she received an M.A. in Art History as a Florence Fellow at Syracuse Florence after earning a B.A. from Trinity University in Texas. She holds a Ph.D. in Art History from Rutgers University. From 2006-2008, Dr Callahan was a Kress Curatorial Fellow on the Medieval and Renaissance Galleries at the Victoria & Albert Museum, London.
Her research interests are in the architectural and artistic patronage of the sixteenth-century mystic Sister Domenica da Paradiso, and Italian Renaissance sculpture. She has published in The Sixteenth Century Journal, Renaissance Studies, and The Burlington Magazine, as well as in various collections of essays, including the recent book dedicated to emeritus professor Gary Radke of Syracuse University.

Marius Ciobanu
Facilities Assistance
Meet Marius
Marius is our Facilities Assistant and has been working at Syracuse London since May 2015. Born in Romania, Marius attended art school and is also qualified as a wood carver and electrician. Marius runs a wide range of DIY tasks around Faraday House, and is a great go-to with questions about our London campus.
He enjoys playing tennis, running and kart racing.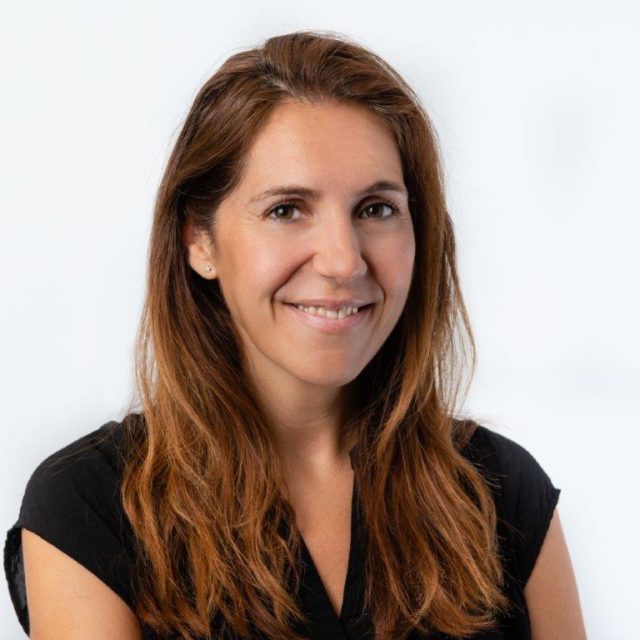 Meet Eva
After finishing her degree in business studies in her home country of Spain, Eva Cuevas moved to London to experience what this amazing city has to offer…and she never got tired of it! After working in a variety of customer services roles in the hospitality industry, Eva moved into facilities management. She comes to Syracuse London from companies such as Pearson Education and Coldwell Banker Richard Ellis – the world's largest commercial real estate services company.
Eva has a young family, with whom she enjoys a great deal of quality time. On the rare night out, though, she is quite the salsa dancing queen!

Viktorija Dimaite
Reception
Meet Viktorija
Born and raised in Lithuania, Viktorija moved to Florida when she was 16 years old to finish high school and was fortunate to earn a full Student-Athlete Scholarship at University of Florida while pursuing a dual bachelor's degree in Criminology and Anthropology. Viktorija also completed her master's degree in Tourism, Recreation & Sports Management at the University of Florida. Viktorija loves basketball, having played for several club teams and the national team in Lithuania then as division1 student athlete in America.
Viktorija previously worked in hospitality at the Hilton and really enjoy interacting and meeting new people. She is fairly new to London, having moved here in January 2018, so in her spare time she likes to explore new places and loves outdoor activities and sports. She also enjoys watching good movies and being in the company of great friends.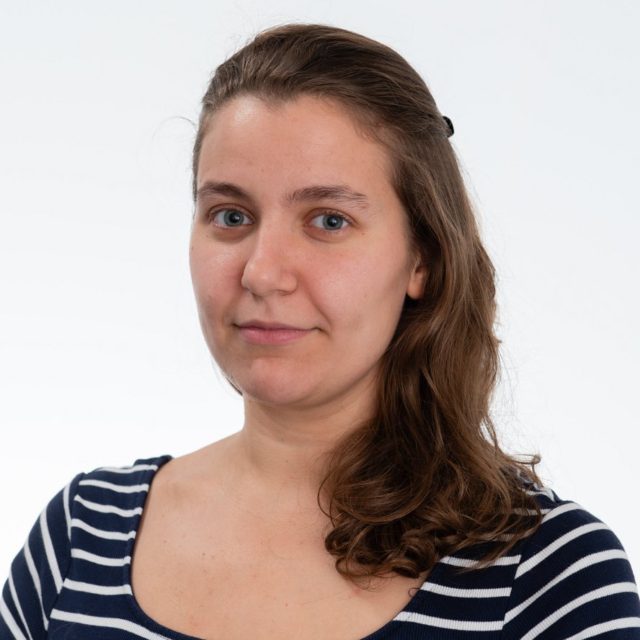 Becca Farnum
Community Outreach
Meet Becca
Becca is our Community Outreach Advocate. She began working at Syracuse London in September 2017 as she was finishing her PhD at King's College London, where she explored environmental politics in the Middle East and North Africa. Originally from the US, Becca moved to the UK as a Marshall Scholar and has been passionate about student opportunities in Europe ever since.
Becca loves hiking mountains and deserts around the world, swimming in oceans and lakes, and baking cookies en masse.

Marco Figueiredo
IT & Operations
Meet Marco
Marco, our Assistant Director for IT & Operations, holds a BSc in Computing (Software Engineering Pathway) from the University of Westminster. Marco has previously worked in various IT roles, ranging from developer to team leader in the finance and education sectors.
Marco is bilingual (English and Portuguese) and in his free time, enjoys retro gaming, classic horror movies and music.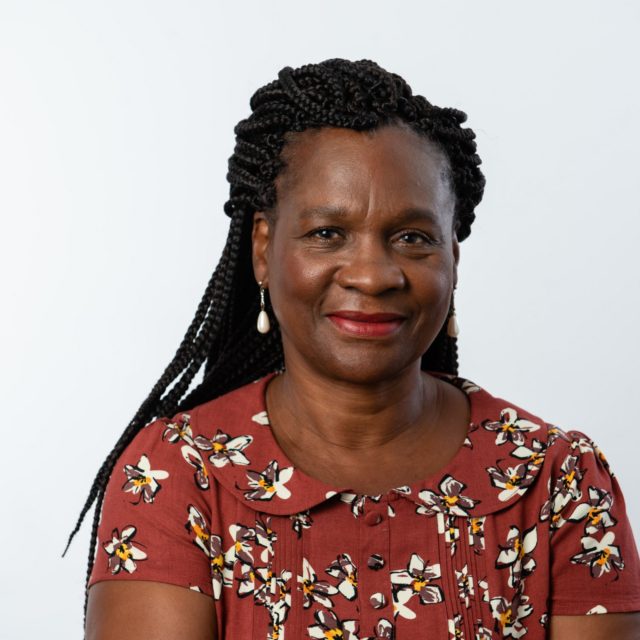 Eugenia Francis-Williams
Student Records
Meet Eugenia
Eugenia Francis-Williams is the Registrar for Syracuse London. She has worked for Syracuse University since 1986, making her an incredible font of knowledge and memory about the program here in London.
Eugenia was born in Dominica, West Indies, but has been a resident of London for a long time. She is an expert of Strictly Come Dancing, as well as our class schedules!

Rosie Goldsmith
Programming
Meet Rosie
Rosie coordinates our Program Office, working with everything from student arrivals to field trips so students can make the most of their time abroad. Born and bred in London, she is particularly well qualified to help students become members of this diverse environment. Rosie joined Syracuse in May 2019 after earning her honours degree in War Studies from the University of Birmingham and running projects for an intergenerational arts charity and a Holocaust education initiative.
When not in the office or on the road with students, Rosie can be found volunteering in care homes, listening to true crime podcasts, and dancing.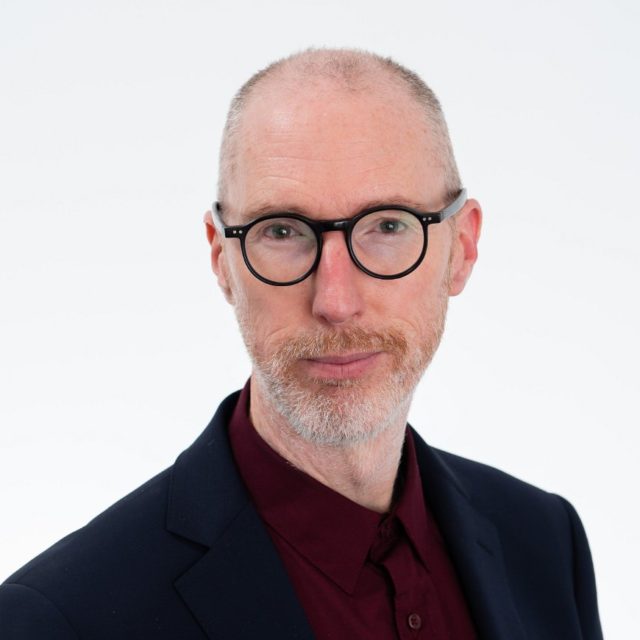 Meet Dr Gordon
Dr Troy Gordon is the Director and has been involved with Syracuse London since 2007, first as adjunct professor and since 2012 as Academic Director. He earned a BA from the University of Puget Sound, and an MA and PhD in English Language & Literature and Women's Studies from the University of Michigan, Ann Arbor. From 2001-2006 he lectured at UCLA, and from 2007-2012 he served as Head of the Media & Communications Department and later as Associate Dean at Hult International Business School in London.
Dr Gordon specializes in literature, film and gender studies, and also taught a course at SUL on James Bond and British Masculinity. In addition to editing his great-grandfather's memoirs about growing up in 19th-century Liverpool, he regularly researches and presents on his other areas of interest: the study of unconventional male/female friendships in the modernist period in England, the visual and written representation of mass atrocities and conflict, and the changing nature of work and organisational life in the 21st century.

Stephen Halliday
Cultural Engagement
Meet Stephen
Stephen is our Cultural Engagement Manager. He attended Canterbury Christ Church University (CCCU) for his undergraduate degree, where he completed a BSc (Hons) in Psychology (Sport & Exercise Science). Stephen then continued his education at CCCU, obtaining a Postgraduate Certificate in Education (PGCE) with a specialisation in Business and Sport Science. Over the past six years, Stephen has been teaching and managing courses in secondary education.
At Syracuse London, Stephen brings his wealth of experience in both education and sport to build programming around London, the UK, and Europe for students abroad. His special interest in how field trips and independent experiences can complement formal academic learning led Stephen to create our flagship London Passport program, which gives students a way to reflect on and receive recognition for extra- and co-curricular activities and travel.
Stephen is a keen sportsman who plays competitive football (that's soccer, for you Americans) and rugby.

Gokulna Joshi
IT Assistance
Meet Goks
Gokulna, our IT Assistant, joined Syracuse London in 2017. She started out in our Reception Team, with a vast background in front of house experience. A year later, she moved into her current tech role, where she specialises in making sure Faraday House is able to provide the tools our students need to make the most of their time abroad and excel in their academic work.
A plant enthusiast and committed vegan, Gokulna enjoys caring for her indoor garden, propagating succulents and occasionally growing vegetables. Goks also loves long walks, yoga and photography.

Sara joined Syracuse London as an Evening Receptionist in January 2019. She holds a BA in Industrial Design and an MA in Fashion – so she fits in well with our special History of Art classes, Design program, and Architecture students. When not at work, Sara spends her time creating: everything from business logos to sculptures to wedding invitations – and recently, even her own wedding dress!
Roller blading, trampolining, and playing with her dogs are among Sara's more active hobbies. She has a soft spot for scenic views and wildlife audio, so spends as much time as she can walking up majestic mountains and lakes listening out for birds.

Omer-Sheriff Patel
Reception
Meet Omer
Omer joined the team as Receptionist in 2017. Previously, Omer has worked in various customer and visitor services roles in companies as diverse as Hamley's Toy Store, The Royal London Hospital, and The National Gallery.
Omer is a huge fan of Def Leppard, 80s cartoons, and the work of Steven Spielberg. The staff joke that he holds a 'PhD by practice' in film – Omer knows an incredible amount about cinematography and history, and can always be counted on for a critical review of recent releases or a good recommendation of what to watch on a rainy London day. He also enjoys running, working out at the gym and travelling.

Dan Pothecary-Smith
Housing & Special Programs
Meet Dan
Dan is the Housing & Special Programs Coordinator and joined Syracuse London in April 2018. He has a BA from the University of Brighton in Education and English Literature and is currently working towards an MSc in Education, Power and Social Change at Birkbeck, University of London.
Dan has worked in the private education sector within the UK since graduating in 2014. He is very much interested in access to education within the UK and the imbalances within the UK state education sector.
In his spare time, Dan likes to go to the cinema, theatre and enjoys exploring Europe!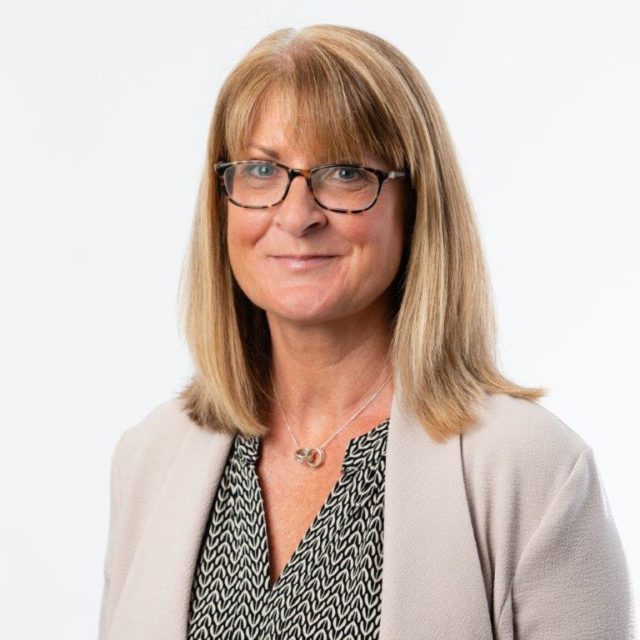 Meet Jo
Jo is our Finance Manager, and joined Syracuse London in July 2019. She has over 25 years of experience in the finance industry – including retail banking and accounting for research and enterprise projects. Jo is particularly inspired by working in higher education, and loves to make finances easier for our staff and students.
A Londoner all of her life, one of this job's best perks for Jo is the opportunity to visit other European cities on our weekend field trips. Beyond Faraday House, Jo enjoys going to the gym, walking her dog, and baking tasty cakes.

Meet Sahira
Sahira supports our Operations Office, with a hand in finance, scheduling, and making sure everything stays upright! She joined Syracuse London in March 2019 after moving to London from Solihull and working at the Harley Street Clinic. Sahira holds an honours degree in law from the University of Birmingham, where she spent time tutoring maths and English for primary and secondary school pupils.
Beyond her family, friends, and pets, Sahira's greatest passion is a charity called Debra. She can frequently be found fundraising for them, often via bake sales.

Meet Teresa
A native Kiwi, Teresa comes to Faraday House from New Zealand House (the country's embassy in London), where she spent time working as a regulator for employment law and supporting their immigration section. Teresa holds a BA in English Literature and History from Victoria University of Wellington. At Syracuse London, Teresa is an Evening Receptionist, and loves speaking with students about their experiences abroad.
Teresa enjoys reading, music, and exercise…but travel above all else, so she is especially happy to be working in a place that helps others pursue that same passion in a meaningful way!

Lisa Watkins
Student Life and Wellbeing
Meet Lisa
Lisa, our Assistant Director for Student Life and Wellbeing, has a BSc (Hons) in Behavioral Science from the University of Glamorgan, an MA in Social Work from Cardiff University, and a Postgraduate Certificate in Systemic Family Therapy. She has worked within the specialist field of gender-based violence, supporting victims of sexual assault and rape in forensic settings.
As an educator, Lisa has delivered a wide range of educational health and social care courses throughout the UK. Her courses are meant to assist practitioners' knowledge and practice of working within the social care sector. She is currently studying for her doctorate at The Tavistock and Portman NHS Clinic, exploring how American students abroad make sense and navigate their mental health, as well as illuminating resources for institutional responses to student needs.
A native Welshwoman, Lisa enjoys mountain biking, walking, and socializing in her spare time. And while she loves long weekends in the southwestern hills of her homeland…she also really enjoys London food!