Every student's experience abroad will include elements of professional development: a multitude of studies and employers say that foreign experiences – and the skills that come with living and studying in unfamiliar settings – enhance job prospects. We also know that engaging with their host communities helps students widen their perspectives. Our co-curricular learning, global citizenship programming, and volunteering opportunities are designed to maximise the benefits of study abroad for our students, actively adding to the learning they're able to do and share in the classroom. The Syracuse London Internship Program is designed for those who wish to invest even more in their employability skillsets during their time in Britain.
Why intern?
Internships offer an excellent way of experiencing the professional, working life of London from the inside. Placements provide interaction and hands-on experience with the host culture, as well as direct experience related to students' academic portfolios and long-term career goals.
The Syracuse London Internship Program places students into local, national, and international organizations in a wide variety of sectors. Students work part-time in exchange for professional mentorship and academic credit. Our class on "The Global Workplace" provides a custom framework for work experience students to reflect on their learning and actively engage with social and ethical issues they may encounter during their professional lives.
Meet the Internship Program Manager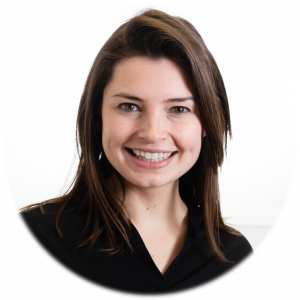 Dr Maggie Scull is a modern historian whose work explores religious institutions, secularisation, political violence, sectarianism, and peace. Previously, Maggie held an Irish Research Council postdoctoral fellowship at NUI Galway. After graduating from Boston University, Dr Scull earned a Master's and PhD at King's College London while beginning her teaching career, which has included work with American students abroad. Her interdisciplinary research explores the relationship religion and politics in the contemporary period. Maggie's current work examines the role of funerals throughout the conflict in Northern Ireland. Oxford University Press published her first book, The Catholic Church and the Northern Ireland Troubles, 1968-98, in 2019. She has been a regular contributor to the international press including The BBC, The Irish Times, and RTÉ Brainstorm. In addition to managing our internship program and teaching "The Global Workplace", Maggie leads our Signature Seminar on "Borders in Flux: Identities and Conflict in Ireland."
Internship Hosts
Prospective students can browse a database of potential placements online, using the password provided in their email.
Previous students have interned for London Live creating TV programs, Wasserman managing sports talent and events, Matter of Form rebranding for major firms and tech giants, Hyve marketing for international trade shows, KMI Brands innovating beauty products, the LXM Group exploring financial investment, and Dawbell running communications for the music and entertainment industry.
The Global Workplace course also regularly involves site visits to and guest speakers from CNN, the US Embassy, Abbey Road Studios, and more.
If you are a company, charity, or start-up interested in hosting a Syracuse intern, please be in touch with our Internship Program Manager, Dr Maggie Scull. We have students available each spring, summer, and autumn.
Current interns: Remember that your Placement Timesheets are due each Friday by 5pm for that week's work.