After hearing numerous student concerns about applying for internships and jobs in the midst of COVID-19, Syracuse London staff wanted to put together some resources on this issue. In addition to the discussion between Maggie and Becca reviewing tips and identifying resources, (available if you log in with your Syracuse NetID via netid@g.syr.edu), check out the advice below from a number of professionals.
Top Tips:
Validate your feelings. It's okay to be anxious about the health of your family and friends while also caring about your career. Check out wellbeing tips, and do your best to maintain balance!
Use your networks. Touch base with former internship placement hosts, employers, and personal contacts over email or LinkedIn to see whether they might be looking for remote workers or have other internship/employment opportunities.
Build your skills. Spend this time enhancing your resume and portfolio by developing new skills. You can access LinkedIn Learning courses for free using your Syracuse NetID.
Volunteer. Use this time to volunteer with organisations on issues you're passionate about. There are many opportunities to help others from the comfort and safety of your own home, including with the UN.
Questions we asked employers across numerous fields:
What advice would you have for students applying for internships/work experience at this time?
If a student reached out to you about applying for an internship for this Summer/Autumn, what would your response be to them?
Advice from a Syracuse alum who runs a successful gin bar in China: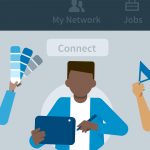 I think right now it's a good time for students to invest in their future in other ways. For example, many certificates can be earned via online courses, or you can participate in online classes. The pandemic has definitely decimated the labor market. As a hospitality business owner, I had to call off our internship program with local universities since our venues have been forced to close since early February. However, we are still actively searching for new talent to join us once everything is back to normal. So students need to sharpen their skills and be ready for the future.
It is also an excellent time to network with others via social media. Many industries, like us, are relying more on references from other people than regular job hunting platforms when we are hiring new talents. My suggestion is to follow and interact with two types of persons on social media:
the leaders and famous people in the industry/position that you want to be in, so you will have a chance to understand some characteristics of that make these people succeed; and also
local contacts, someone who knows the industry, and is more accessible.
This is how I started my business in the hospitality industry, and I knew nothing about it before I met some of the best people in the industry via social media, who later became my consultant and business partners.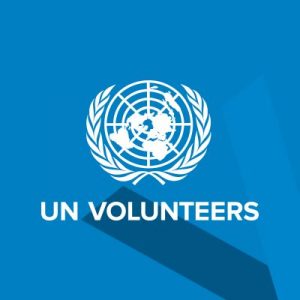 Advice from a Syracuse alum working in corporate finance who also owns a small retail business:
Don't feel bad about asking for an internship. At the moment it's hard to offer someone an internship at a physical building, given the lockdown in much of the world, but things will move on from here. Internships won't change when we get back to normal. Communication is critical right now. This could be the time to volunteer if you can afford to do it.
If you are reaching out to people, the whole first paragraph should be people-centred. Avoid the whole over-confident, go Syracuse 'rah-rah' fellow alum kind of tonne. As many places are currently in remote working, it's a good idea to wait a few weeks before asking for an internship for the Summer or Fall, when they'll have structures and forecasts a bit better in place.
Advice from a British tech researcher who advises start-ups:
Bluntly, most companies aren't hiring right now, or even thinking about internships. There's nothing you can do about that, and if you try to get special treatment, you will just end up annoying people. That said, this is not going to last forever, and there are a things you can do right now to make sure you're ready to hit the ground running when businesses start spinning back up. Now is the PERFECT time to start investing in relationships. Most jobs are filled via people's networks, not job postings, and so now is the time to start reaching out to interesting people in interesting companies and asking for a (virtual) coffee to learn more about what they do. Acknowledge they're not hiring, say you want to learn more about it, and see how many bites you get. When they are hiring, they'll be thinking of you if you've made a good impression.
Tip 1: don't reach out to the CEO. Reach out to people one or two levels above where you'd be – they'll be the ones who actually know when the jobs are open.
Tip 2: Not every industry is having a bad day. Industries like telecommunications and food retail are doing GREAT right now, and may well still be hiring. Think critically about what industries are actually going to be strengthened by the current situation and selectively look for job postings there.
Tip 3: Whatever job you end up with, remember that you are not making a lifelong commitment. You might not be able to get your dream job right now – it sucks, but it's life. My generation graduated into the 2009 recession, and I remember what it's like. You can use your first job to get some great experience and learn a lot, even if it's not the industry you want to work in, and even if you don't enjoy the job that much. There's a lot of inspirational messaging out there about loving your job and finding fulfilment through your career…and that's a really great ambition to have, but it's also unrealistic to assume it's going to happen to you at 22. Let go of the expectation (if you have one) that you're going to waltz into the best job ever right out of college; instead, focus on finding a decent job that will get you some core skills. In a few years, you'll be able to leverage that into an even better job, and one day you'll wake up realising that even though you didn't take the route you thought you'd take, you've ended up in a pretty awesome situation.
Advice from a brand researcher for a graphic design studio: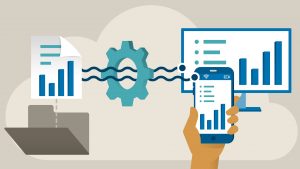 The world is going through something seismic and unprecedented, and it's affecting absolutely everyone. People are already struggling to find jobs, being fired, or facing furlough. In the very near future, this will only get worse. BUT (there's a big positive but!) most current students are six months to a year-and-a-half away from the full-time job market. By that time, things will have settled down a lot. Today's students have a significant advantage with digital-focused skills. These will be more in demand than ever, with innovative thinkers being cried out for by companies that are unable to keep up with the pace of change. You will be in a great position if you can prove yourself as an adaptable digital nomad! For our firm: Absolutely, crack on in, we're busier than ever at the moment…all hands on deck!
Advice from a producer at a London television station:
My advice for those applying for work experience at the moment, if I'm to be totally honest, is that it's highly unlikely any UK broadcaster would be able to provide any kind of placement. My understanding is that all companies have scaled back their operations, with most staff working in isolation, and strict limits on those going into buildings to protect staff. This will pass, and when it does, life will go back to normal – as will work placements. But for now, I think students should expect a tougher ride when it comes to gaining opportunities to get experience. Perhaps not what they would want to hear, but my honest opinion. However, I don't think employers will look unfavourably on any students with a lack of experience on their CVs during this period, so they shouldn't worry.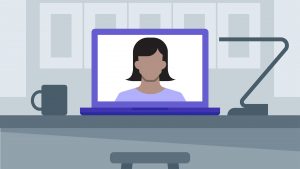 Advice from the director of a British non-profit:
Don't let today's uncertainty stand in the way of pursuing the right internship experience for you. In an incredibly short time, organisations all over the world have managed to rapidly adapt to our new circumstances. While we're getting used to remote working and pivoting our programmes to this new reality, there is of course some uncertainty. But that will not last long. We're already getting up and running from our kitchen tables and bedroom offices, so if you have the willingness to be flexible and jump-in there is still work to be done and you probably have the skills to help us.
We're changing the way we work and internships are no different, so we'll find ways to make it happen if we can.  We may not have all the answers for you now, but there will be opportunities for you to learn, experience working life and be a full part of our team if you can be adaptable. There's a chance you will not be able to travel, or that our programmes are going to change between now and the summer. That said, we're learning quickly how to work remotely. We already have a current intern who is working long distance – and we'll find a way to keep doing that for as long as we need to.