"Sophia analyses the systems put in place for food provisioning to children who are receiving free school meals in London and LA during the current crisis. The essay is scholarly and informed by our class learning, and at the same time, it is poignant and deeply engaging. It highlights the incredibly important social issue and demonstrates not only Sophia's intellectual prowess but her awareness and compassion that extend beyond her local community."
London's honors course on the anthropology of food examines how culture shapes the way we make, eat, and share food — and how food changes our understanding of identity and difference. Students visit Britain's iconic eateries to build an empathetic yet critical ethnography.
For their final essay on "The City and the Food", students usually write about their favourite cafe in Britain's capital. During the semester of COVID-19, Professor Bajic-Hajdukovic instead invited students to consider how the pandemic affected their local communities, as "being able to record, analyze and reflect on the current situation gave the students more power to handle this situation and rise above feeling overwhelmed by the crisis." Sophia Perida responded with a comparative examination of how London and Los Angeles supported vulnerable children who typically receive free school meals.
London and LA Schoolchildren During the COVID-19 Quarantine
by Sophia Perida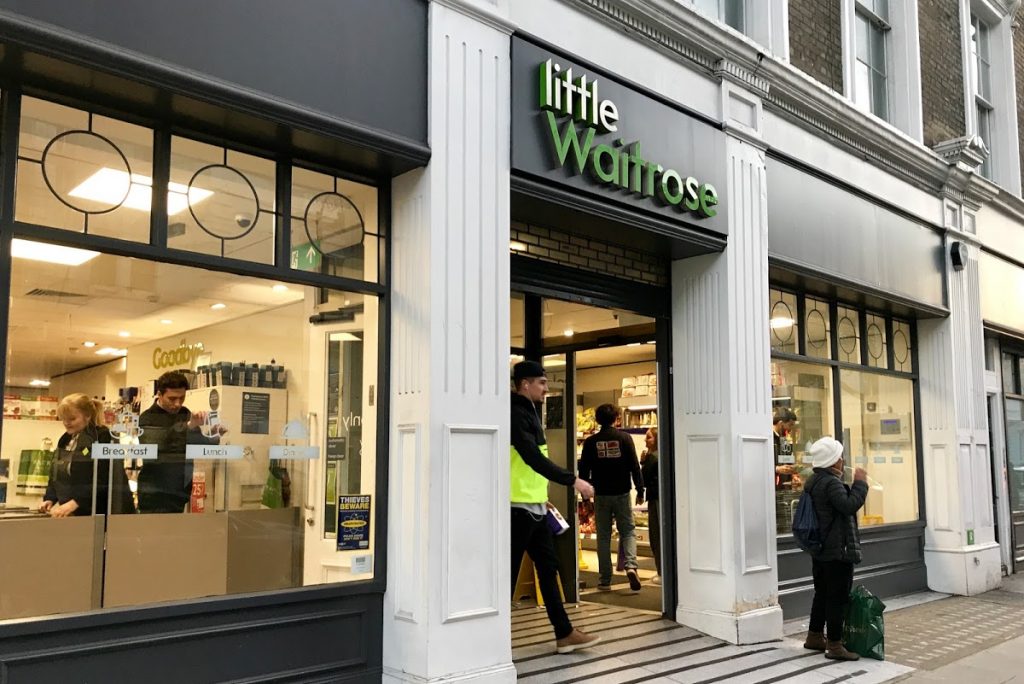 Beyond its classic portrayal of a dynamic urban atmosphere—fashionable high heels clacking rhythmically on the pavement, echoes of boisterous conversations between construction workers on their smoke breaks, endless streams of London traffic that only just miss me whenever I cross the street—the length of Old Brompton Road between my Manson Place flat and the South Kensington Underground Tube station presents a compelling sensory snapshot of London's renowned food culture. Airy, decadent French pastries glow in their displays under yellow lights at Aux Merveilleux de Fred; savory Italian pasta dishes cover the tables outside of La Bottega; and everyday grocery staples line the shelves behind the windows of a Little Waitrose. Clusters of motorcyclists hover near the local Franco Manca and Hummingbird Bakery in shifts, waiting for freshly-baked sourdough Neapolitan pizzas and red velvet cupcakes to complete their deliveries. The local kids raid Tesco for Cadbury sweets. Holding my coat tighter around my body on early weekday mornings, I routinely detour into Joe & The Juice or Caffè Nero for a hot cup of chai tea latte, milky English Breakfast, or energizing espresso shot.
However, this tiny stretch of London that I temporarily called home was far from perfect, presenting the stains of the city's food culture as well, and to a broader extent, that of urban cities around the world. Whenever I craved decadent tiramisu post-dinner desserts or sweet boba milk teas during study breaks, I would inevitably cross paths with tired homeless men, sitting cross-legged on cold, wet pavement next to cups for loose change to relieve their hunger, routinely ignored by dozens of smartly dressed Londoners with Tesco Meal Deal sandwich cartons and bags of crisps in hand. Next to these homeless men, mountains of trash bags smelling faintly of food just beginning to rot would line the pavement outside these food shops and restaurants before being taken away at their regular pick-up times, conveniently disappearing from the public eye before anyone had to truly confront the eyesore evidence of urban excess.
After my abrupt return to Los Angeles, the unprecedented circumstances of the world today keep these images of Old Brompton Road at the forefront of my mind: If these are the food conditions of everyday life in an urban city, what new dietary challenges do the vulnerable members of our society face during nationally-imposed quarantines? I consider how my own food accessibility has changed during quarantine, even as a middle-class American college student living in a suburban residential area. Recent conversations with my parents lead me to reflect more on the food conditions they faced when they were my age, living under their less fortunate socioeconomic circumstances in the Global South, and time spent with my younger sister raises concerns in my mind for other children her age who face more threatening circumstances, as their social opportunities and physical health situations are compromised by a crisis no one fully understands.
As a result, I want to explore how food insecure urban schoolchildren, primarily in London and Los Angeles, are both able and unable to access food during the quarantine of the COVID-19 pandemic. As information accessibility is also affected by this quarantine, my research methodology is largely dependent on virtual data and textual evidence. Using government and private websites, news articles and interviews, and selections from Food Studies texts, I consider the food systems in place that normally provide for schoolchildren and attempt to analyze the ambiguous changes they undergo during times of crisis, effectively protecting and neglecting the dietary and nutritional needs of many food insecure families in urban cities around the world.
Before we can consider the current conditions affecting food insecure schoolchildren in London and Los Angeles, we must first address the food systems that normally support these vulnerable populations. Food security is defined as the state in which "all people, at all times, have physical and economic access to sufficient, safe and nutritious food to meet their dietary needs and food preferences for an active and healthy lifestyle" (Parasecoli 2019, 193). In A Place at the Table, directors Lori Silverbush and Kristi Jacobson interviewed Food Studies experts who shared worrying statistics on food insecurity in America. In 2012, approximately 50 million Americans were food insecure to some extent, which is about 1 in 6 of the overall population (Silverbush and Jacobson 2013). The proportion of children in the U.S. who faced food insecurity came in at an even more astonishing ratio of about 1 in 4, and of those children, 1 in 2 received federal food assistance that year (Silverbush and Jacobson 2013). In the United Kingdom, UNICEF estimated that roughly 2.5 million British schoolchildren, which is roughly 19% of all children in Great Britain, lived in food insecure households in 2017, and roughly 10% of those children experienced "severe food insecurity" (Wilkinson 2019).
Growing up in both urban and suburban neighborhoods with immigrant parents and scholarships to attend private schools, I have been exposed to a diverse range of socioeconomic situations. One of the most curious commonalities I've noticed living in these different environments is the way popular culture in the Global North often discusses hunger and food insecurity as distant issues belonging to "the other": other countries, other places, and ultimately, other people. Like me, how many schoolchildren of the Global North are repeatedly encouraged not to waste their food with statements like, "Don't you know how many kids there are starving in Africa?" This sentiment is a double-edged sword: not only does this distancing undermine the autonomy and complexity of countries in the Global South, it also makes it more difficult to concentrate political efforts in the Global North towards ending food hunger at home, as it is nearly impossible to solve a problem we regularly fail to even acknowledge. This distancing also facilitates feelings of shame in the American and British individuals who are affected by food insecurity. For example, A Place at the Table shared testimonies from working police officers and single moms who were discouraged from reaching out to their community for support due to feelings of failure for being unable to properly feed their children (Silverbush and Jacobson 2013).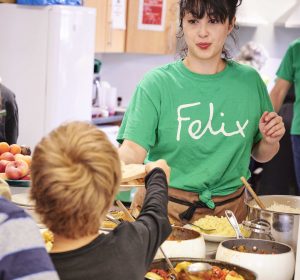 This prejudiced portrayal of hunger frankly does not correlate to the lived-out experiences of many Americans and Britons. For example, in New York City and Los Angeles, poverty has even managed to create two food systems: the mainstream conventional one of grocery stores and restaurants now supplemented by a secondary alternative food-assistance stream of food banks, soup kitchens, and federal food stamps (Poppendieck and Dwyer 2010, 322-323). With examples like The Felix Project in West London, which recently worked to redistribute excess food to holiday clubs that provided free hot meals to schoolchildren in 2019, this alternative food-assistance stream clearly operates in other cities of the Global North as well (The Felix Project 2019). Another London example can be seen in the Healthy Start government program, which provides children under the age of four with vouchers for infant formula, food, and vitamin supplements (Nzuza and Duval 2016, 15).
When so many schoolchildren, already one of the most vulnerable demographics in our society, regularly face a threat as pervasive and debilitating as hunger, food insecurity presents itself as one of the most critical political issues facing the global community today. As such, there are many public and private systems usually in place that support food insecure schoolchildren in London and Los Angeles. In London, private efforts by organizations like The Trussell Trust, which aims to end hunger poverty in the United Kingdom by supporting food banks, work with local grassroots organizations to collect donations to provide for food insecure households (The Trussell Trust 2019). In Los Angeles, Food Finders, similar to The Felix Project and The Trussell Trust, picks up donated food from hundreds of local grocery stores, bakeries, and produce markets to redistribute them to agencies that work to mitigate food insecurity for the city's food insecure households (Food Forward 2019).
In addition to these private efforts, government policies and programs in London and Los Angeles also work to support urban food insecure schoolchildren. For example, in Los Angeles, one of the most significant combatants specifically against children's food insecurity is the implementation of The National School Lunch and School Breakfast Program, which guarantees disadvantaged children at least one meal a day with lunch, and more recently, an additional guaranteed breakfast (Wright et al. 2010, 9). In London, similar programs exist for guaranteed lunch meals. For example, in 2013, Deputy Prime Minister Nick Clegg announced government funding in England for nutritious hot meals for all children in Reception, Year 1, and Year 2 at state-funded schools (Gov.uk 2013). Governments in both London and Los Angeles also make food vouchers and food stamps available to their impoverished residents (Wright et al. 2010, 8) (Nzuza and Duval 2016, 15).
Unfortunately, these systems that are normally in place to support food insecure schoolchildren in London and Los Angeles are collapsing under the weight of heightened demand brought on by the COVID-19 pandemic. In terms of private efforts, many of these organizations no longer have the necessary funds or volunteers to continue providing support to their respective communities. For example, Islington Foodbank, a food provider in one of greater London's most vulnerable boroughs, closed on 23 March 2020, due to insufficient volunteers and donations (Bulman 2020). Kath Dalmeny, head of Sustain, a U.K. food and farming alliance, states, "Food banks will not be able to cope with the extremely high level of need and are not the answer when people are being asked to minimise contact with others" (Lawrence 2020).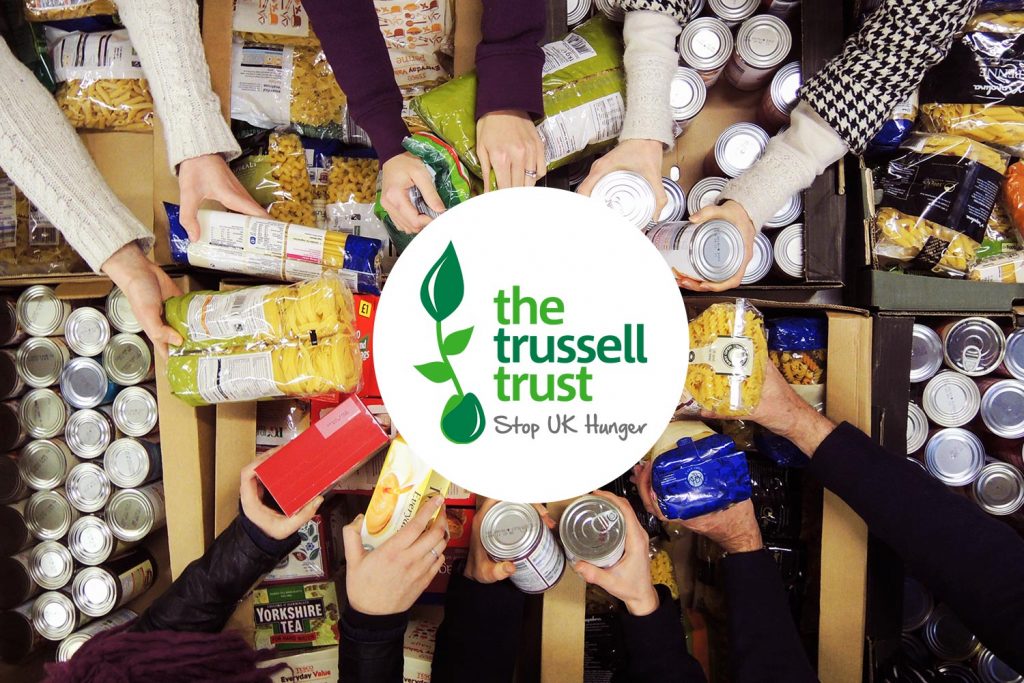 Food accessibility developments during COVID-19 have not been entirely hopeless. For example, while the school closures in London and Los Angeles negatively impact the guaranteed meals provided to food insecure schoolchildren by their state-funded schools, these spaces are being adapted into new food support systems. In Los Angeles, for example, some public schools have been transformed into Grab & Go Food Centers, which pledge to continue providing two free meals daily to all impoverished LAUSD students (LAUSD 2020). Additionally, the London government encourages its able residents to donate to food banks, like the Independent Food Aid Network, and the Mayor's fund for London is raising funds for its Kitchen Social program (Mayor of London 2020). Due to an internationally heightened awareness of food accessibility's dependence on broad socioeconomic and political circumstances, private individuals and public officials alike are increasingly writing, discussing, acknowledging, and defending ways to ensure that "no child goes hungry during this period" (Mayor of London 2020).
It is also important to remember that food systems normally in place in London and Los Angeles are already flawed even outside the current context. For example, because meals are only guaranteed during the school year, many London children regularly experience heightened food insecurity during the summer months and breaks (Drewett 2019). Additionally, one of the greatest concerns of food insecurity is the question of nutritional accessibility. For example, in Los Angeles, public school students in the past have received unappetizing, processed foods during their meals (Alimurung 2011). This lack of nutritional access for young people is detrimental to individual growth and global "cultural, social, and economic development" (Parasecoli 2019, 142).
Ultimately, both the positive and negative effects of the COVID-19 pandemic on the diets of food insecure schoolchildren indicate that we should be careful to attribute to the COVID-19 pandemic only the food accessibility issues that are actually caused by this specific crisis. Succumbing to the temptation to over-associate all food distribution issues to this current context will inevitably hinder long-term efforts to mitigate food insecurity and hunger in urban areas in the Global North. In some ways, this is already happening. On the Mayor of London's website, the Mayor's fund for London states that it is coordinating its efforts with other charities to "make sure that no child goes hungry during this period" (Mayor of London 2020). At first glance, the statement seems innocuous, but I ask us to focus on the final phase in this statement: "during this period." As I mentioned earlier, our American and British cultures already indoctrinate us with a belief that food insecurity and hunger issues only affect other places. After the quarantines end and schools open again, will we end up expanding that sentiment to other times as well?
Those images of Old Brompton Road demonstrate that our urban food systems had problems well before the onset of the COVID-19 quarantines. As "the future of the food system is in our hands" (Parasecoli 2019, 24), our current heightened awareness of our food accessibility's dependence on socioeconomic and political factors should accompany us to the future as well. The COVID-19 pandemic has already taken plenty from our communities. When it ends, we should not allow it to take our increased capacity for compassion too.
Bibliography
Alimurung, Gendy. 2011. "Why Los Angeles Schoolkids Get Lousy Meals." LA Weekly. Last modified 16 June 2011. https://www.laweekly.com/why-los-angeles-schoolkids-get-lousy-meals/
Bulman, May. 2019. "Coronavirus: Food banks forced to close amid Covid-19 outbreak." The Independent. Last modified 17 March 2020. https://www.independent.co.uk/news/uk/home-news/coronavirus-uk-food-banks-close-poverty-shortage-a9405351.html
Drewett, Zoe. 2019. "Most children who use food banks will go hungry this summer in London." Metro UK. Last modified 10 June 2019. https://metro.co.uk/2019/06/10/most-children-who-use-food-banks-will-go-hungry-this-summer-in-london-9846604/
The Felix Project. 2019. "BBC London Filming Food from The Felix Project for the Avenues Holiday Club." The Felix Project. Last modified 2019 (BBC article released 14 August 2019). https://thefelixproject.org/news/food-for-the-avenues-holiday-club
Food Forward. 2019. "9 Organizations Fighting for Food Justice in Southern California." Last modified 8 March 2019.  https://foodforward.org/2019/03/9-organizations-fighting-food-justice-southern-california/
Gov.uk. 2013. "Press release: Free school lunch for every child in infant school." Department for Education, Deputy Prime Minister's Office. Last modified 17 September 2013. https://www.gov.uk/government/news/free-school-lunch-for-every-child-in-infant-school
LAUSD. 2020. "What to do while Los Angeles Unified School District schools are closed in response to the coronavirus: Grab & Go Food Centers distribute free meals to students." Last modified 29 April 2020. https://achieve.lausd.net/resources
Lawrence, Felicity. 2020. "Millions to need food aid in days as virus exposes UK supply." The Guardian. Last modified 27 March 2020. https://www.theguardian.com/world/2020/mar/27/millions-to-need-food-aid-in-days-as-virus-exposes-uk-supply
Mayor of London. 2020. "Coronavirus (COVID-19): Supporting foodbanks." Greater London Authority. Last modified 2020. https://www.london.gov.uk/coronavirus/volunteer-and-donate/coronavirus-covid-19-supporting-foodbanks
Nzuza, Nicola and Daphne Duval. 2016. "Royal Borough of Greenwich Food Poverty Needs Assessment." Fairness Commission Greenwich: Our Future Together." Last modified August 2016. https://greenwichfairnesscommission.files.wordpress.com/2016/11/rbg-food-poverty-needs-assessment-report-public-health.pdf
Parasecoli, Fabio. 2019. Food. Cambridge: The MIT Press.
Poppendieck, Janet and JC Dwyer. 2010. "Chapter 17: Hungry City." Gastropolis: Food and New York City, edited by Deutsch and Hauk-Lawson, A. New York: Colombia: University Press.
Silverbush, Lori and Kristi Jacobson, dir. 2013. A Place at the Table. USA: Participant/Magnolia Pictures. DVD.
The Trussell Trust. 2019. "How Food Banks Work." & "What We Do." The Trussell Trust: Stop U.K. Hunger. Last modified 2020. https://www.trusselltrust.org/what-we-do/
Wilkinson, Iain. 2019. "Food poverty: agony of hunger the norm for many children in the UK." The Conversation. Last modified April 30, 2019. https://theconversation.com/food-poverty-agony-of-hunger-the-norm-for-many-children-in-the-uk-116216
Wright, Vanessa et al. 2010. "Who Are America's Poor Children? Examining Food Insecurity Among Children in the United States." The National Center for Children in Poverty (NCCP). Last modified August 2010. https://nokidhungry.org/sites/default/files/text_958.pdf