In this assignment, students are asked to write a profile of a Bloomsbury institution, positioning themselves as a contributor to a publication. The chosen subject can be past or present, and is meant to be a 'micro history' of a relatively unknown corner of London that nevertheless has rich layers.

Here, Danielle Clough reviews an independent bookseller and publisher specialising in lost women's writings.
In 1800, central London's Bloomsbury neighbourhood was little better than a swamp. A century later, it had become the intellectual and cultural powerhouse of the world's biggest empire. Local residents are among England's most famous names: Dickens, Darwin, Yeats, Woolf. Thousands have journeyed from all around the world to study here, including Gandhi, Kwame Nkrumah (first Prime Minister of independent Ghana), and Paul Robeson (the African American superstar bass, actor and political activist).
The London's Living History class explores how this change came about. Students walk in distinguished footsteps to immerse in raw materials of history. Weekly tours, field visits, and archival work with primary sources such as news clippings, maps, and street directories help students to examine and write histories that have never been told before.
Reclaiming Women's Words with Persephone Books
by Danielle Clough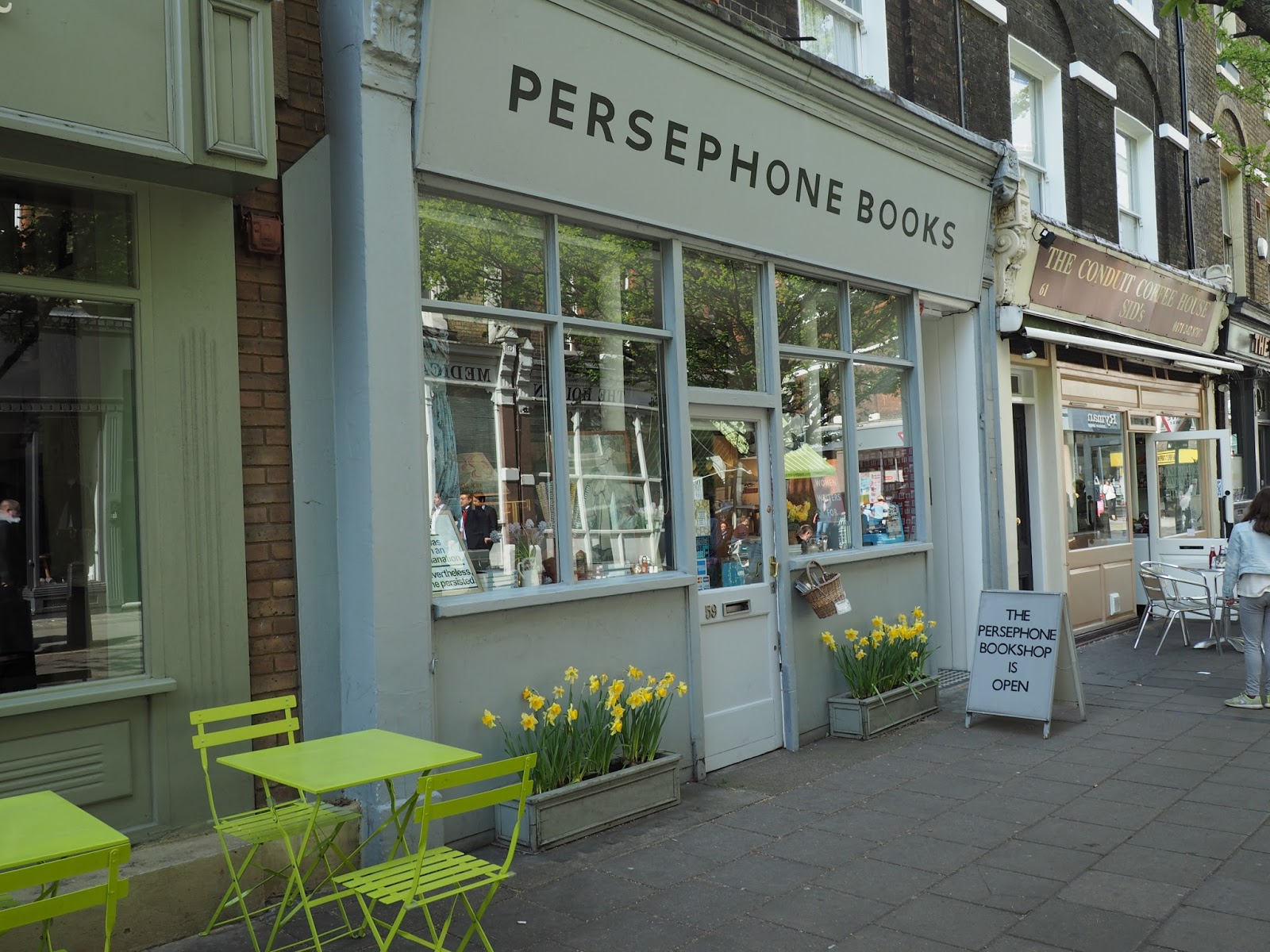 Persephone Books came to fruition through the eyes of founder Nicola Beauman. Persephone is a publishing house for forgotten women's interwar novels, both fiction and nonfiction. Beauman — a London native, Newnham College, Cambridge graduate, and English lover — saw other publishers of lost women's literature neglect books she adored and decided to take matters into her own hands. With a small inheritance from her father, Beauman opened Persephone Books in the spring of 1998 above a pub in central London.
Beauman chose the name Persephone due to its association with female creativity and new beginnings. The daughter of Zeus is connected to spring. In the first Persephone Quarterly in March of 1999, the Greek goddess Persephone is described as both "victim and mistress" and like "any fulfilled woman she has two sides to her but eventually manages to (somehow) reconcile them." The logo is inspired by a painting on a Greek amphora. A woman is shown reading a scroll with a goose at her feet. Persephone is the embodiment of forgotten women's literature in that their novels are realistic, domestic, and feminist-like. The logo and name parallel a women's love of literature, her everyday life, and mundaneness. Further, Beauman associates the theme of Persephone's catalog as "linked by the idea of 'home'" or coming home to a book that had no specific design but was a guaranteed page-turner. This carried onto the design and aesthetic of the books as well. Each paperback book has an endback, which is practically unheard of as endbacks have traditionally only been used in hardcovers, which are both covered in a simple, yet elegant grey with a white rectangle with the title. Even the font used is consistent across all books — ITC Baskerville with titles in all capitalization. The only defining difference between the books, besides content, is the textile patterns on the inside and backside cover of the book. These prints are associated with the year of original publication. Beauman and Persephone Books curates their brand to match the content of their books.
While most of the books in Persephone's current catalog are written by women, a few are also written by men. The defining and linking factor of these out-of-print books that Beauman adds to their catalog not only represent qualities of femininity, domesticity, and well-written literature, they simultaneously materialize her own brand. Beauman is the ultimate decider of their catalog, and with only 135 current books, she has a distinct eye for writing. With her interest in early 20th-century fiction by women, Beauman looks for heart-wrenching, page-turning, recounts of social history. The books are found in a variety of different ways. Persephone Book No. 21 Miss Pettigrew Lives for a Day by Winifred Watson was brought into the store by a reader as it was the favorite book of her mother. Fidelity by Susan Glaspell was found through a publisher's advertisement on the back of another book. Other books are found in secondhand bookshops, the library, or may have been a classic and necessitated printing. Each book is gripping and represents Beauman's personal taste in literature.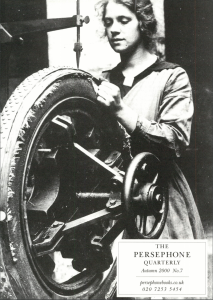 Beauman saw Persephone as a different kind of publishing house. Instead of the rampant disconnect between publisher and consumer, Persephone became a place where readers could tell their publisher what they wanted to read. With a smaller catalog of books, this trusted publisher paralleled a book club. The collection of books that Beauman curates is specific to her taste, and that's how she's cultivated a dedicated group of readers. Her voice shines through in every aspect of the business. From the beginning, Persephone Books published "The Persephone Quarterly" every three months when a new round of books were to be published that season. The first publication in March 1999 asked readers to provide feedback to the already published books in their catalog. This tradition continued into future quarterlies where a section was devoted to hearing the opinions of their readers; the section went through a variation of names from "Our Readers Write" to "Our Reviewers Write," and to keep up with evolving technology, "Our Bloggers Write" in the most recent issue. In the spring of 2007, the Quarterly issue evolved into "The Persephone Biannually" because instead of publishing eight books a year, they were reducing to four a year. Each issue includes a synopsis of the upcoming books in the Persephone catalog, excerpts or short stories from other books written by women that coincide with the theme of the issue, and a "Finally" section where current events are addressed along with Persephone hosted events and recommended exhibits.
In conjunction with The Persephone Quarterly turned Biannually, their website boasts three other forums: The Persephone Post, The Persephone Forum, and The Persephone Letter. The Persephone Post boasts pictures and paintings to align with the different books in the catalog. These visual representations are exactly that: a way to show readers what authors would have been describing. The Persephone Forum mirrors the beginning of the Biannually because every month there is a new description on a Persephone book. While only reaching book No. 127 — Young Anne by Dorothy Whipple — each contains a synopsis and the personal opinion of the bookshop. Finally, The Persephone Letter is a monthly uploaded letter with news and information for all things Persephone Books. With the detraction from the Quarterly into the Biannually, the letter is used to keep their readers up to date with releases, news, and events.
Beyond their normal publication of four books a year now, Persephone Books launched Persephone Classics. In April 2008, their original three bestselling titles were adapted for bookshop-friendly formats. Foregoing the original grey cover, the Persephone Classics have a different painting or picture on the front. The original three Classics re-issued were Someone at a Distance by Dorothy Whipple, Miss Pettigrew Lives for a Day by Winifred Watson, and Good Evening, Mrs Craven: The Wartime Stories of Mollie Panter-Downes by Mollie Panter-Downes, but have now expanded to include twelve of their bestsellers.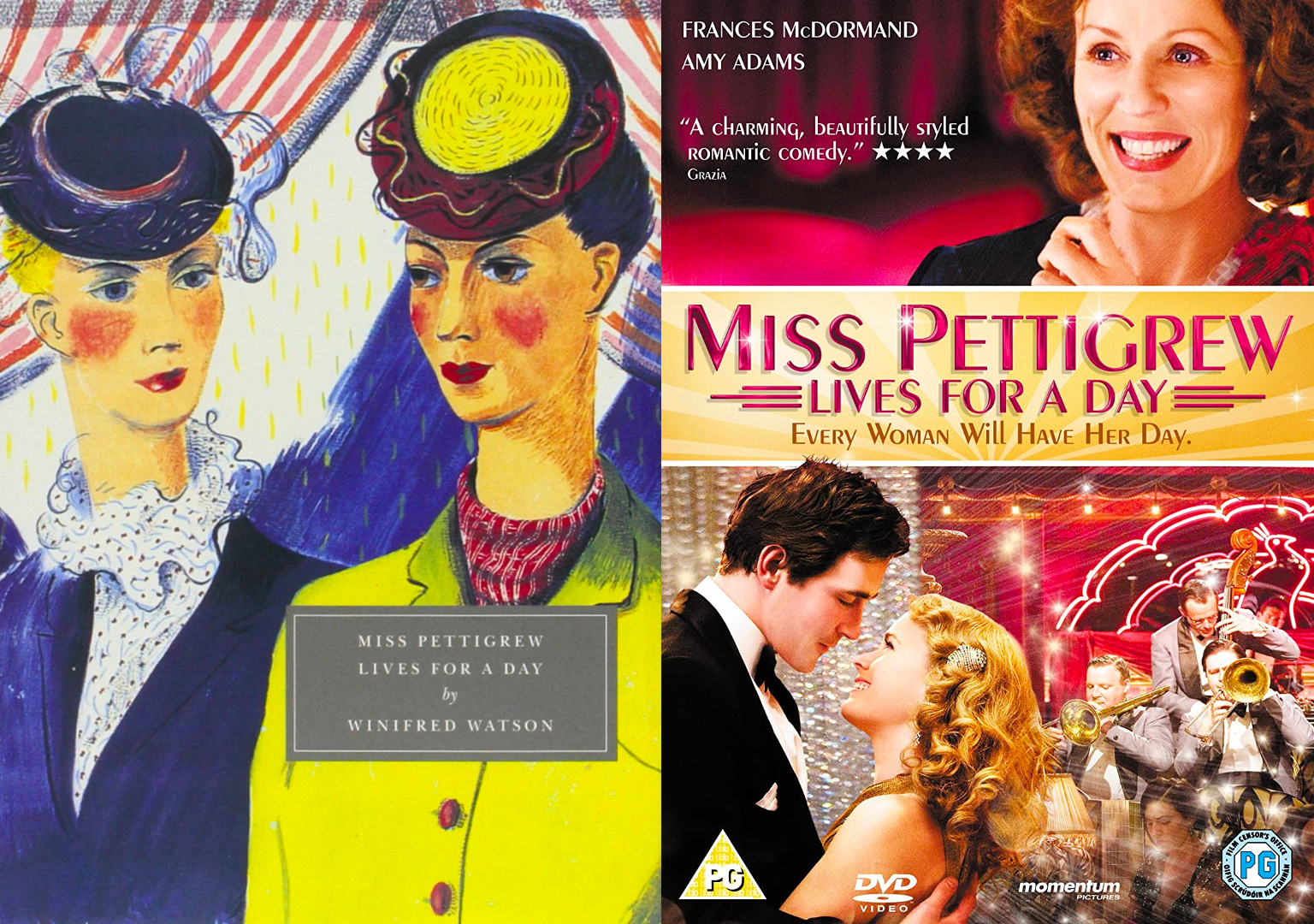 At Persephone Book's conception, the books were delivered through mail-order to clients all across the world. In March 1999, the first three books of what is now 135 were published. William — an Englishman by Cicely Hamilton, Mariana by Monica Dickens, and Someone at a Distance by Dorothy Whipple were all reprints. While the other two were forgotten from their original publication, Mariana was left in print by Penguin, but eventually was lost in the abyss. Within the first year, Persephone Books published a dozen books. The first three years of the publishing house were spent in a basement in Clerkenwell, before the release and well-renowned success of Miss Pettigrew Lives for a Day that led to the 2008 film adaptation starring Amy Adams and Frances McDormand. This boost in profit and notoriety allowed Persephone to relocate their office to Bloomsbury on Lamb's Conduit Street. Not long after they set up their shop and the once-only mail-order business became a brick and mortar masterpiece. And within this brick and mortar feminist masterpiece, they break for tea and cake at 4 PM.