LGBT History Month was first celebrated in the UK in 2005. Like
Women's History
and
Black History
, the creation of a month dedicated to exploring these communities' histories is an acknowledgment that we are missing something in mainstream textbooks. We need these months because certain histories and specific identities have been intentionally erased from the dominant narrative.
Syracuse London celebrated LGBT+ History Month 2019 with a gallery-style event on "Brave Space: Queer Histories and Identities in London". The evening explored LGBT+ persons and politics, with the Faraday House Student Lounge transformed into an exhibition of research and multimedia art taking attendees on a journey through queer London.
The title for this Symposium was inspired by Micky ScottBey Jones' poem, "Invitation to Brave Space". The poem recognises that we do not live in a
safe
space, as hate crime and prejudice are still far too real. We can, though, work together toward recognition, celebration, and protection of diversity and inclusion in all its forms. Our goal with the
Syracuse London Symposium Series
is to do exactly that.
"Brave Space" was envisioned as a gallery event, encouraging explorations, conversations, and celebrations of the many ways we all interact with issues of gender and sexuality. There were five main themes to the evening, with exhibits and artists spread around the room to examine them.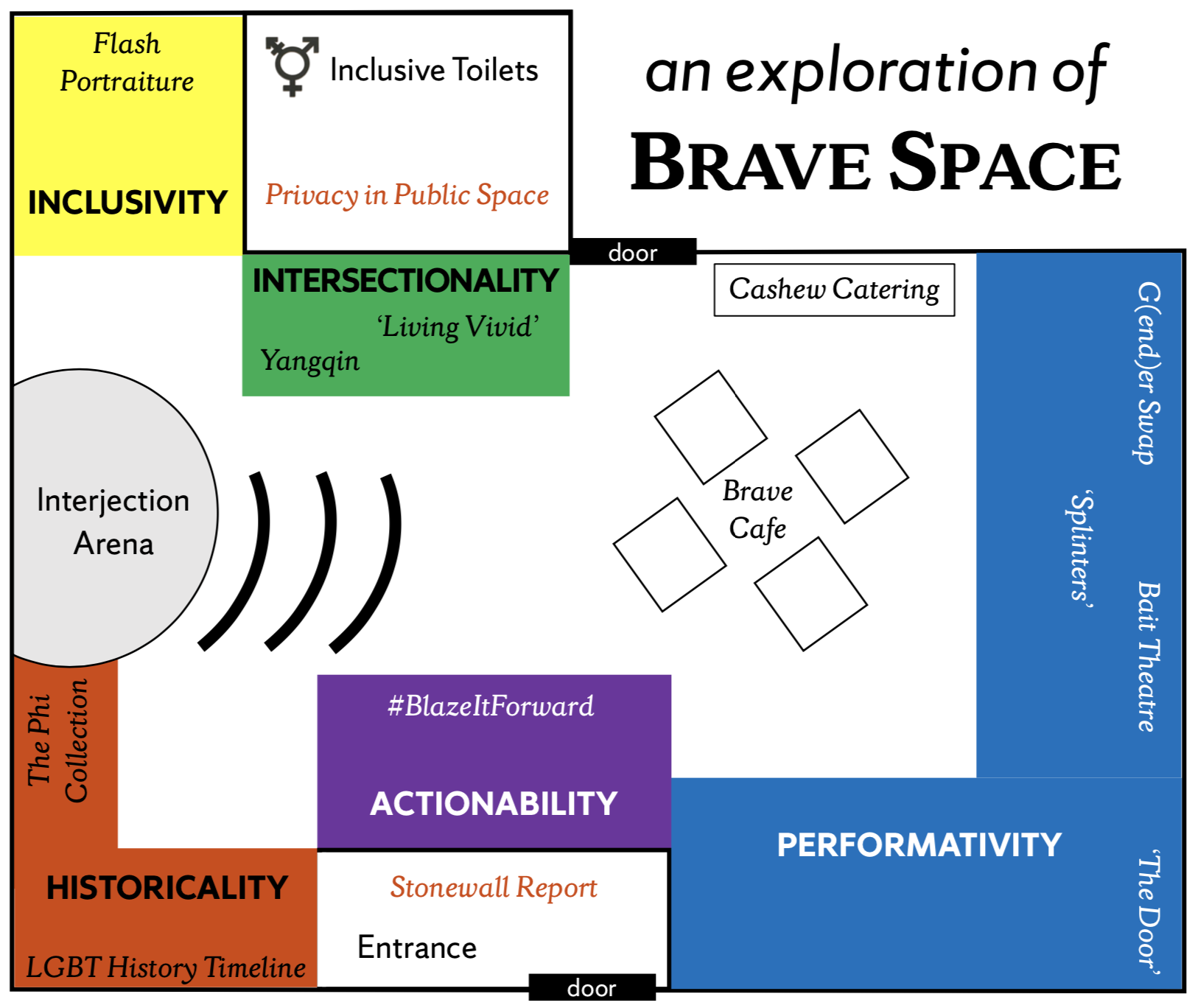 "Invitation to Brave Space"
Together we will create brave space
Because there is no such thing as a "safe space"
We exist in the real world
We all carry scars and we have all caused wounds.
In this space
We seek to turn down the volume of the outside world,
We amplify voices that fight to be heard elsewhere,
We call each other to more truth and love
We have the right to start somewhere and continue to grow.
We have the responsibility to examine what we think we know.
We will not be perfect.
This space will not be perfect.
It will not always be what we wish it to be
But — It will be our brave space together,
And — We will work on it side by side
—Micky ScottBey Jones
Historicality
The first theme of the night was Historicality, that we might understand where we currently stand. What has changed? What hasn't?
Tela Gerber, a student who studied at Syracuse London in Spring 2019, put together a timeline of modern LGBT history in London and the world. Next to the timeline, genderqueer researcher Lloyd (Meadhbh) Houston showcased a project at the University of Oxford making accessible a set of books previously deemed as too explicit to be included in that academic space.
You can download a PDF of Syracuse London's Queer Histories timeline here.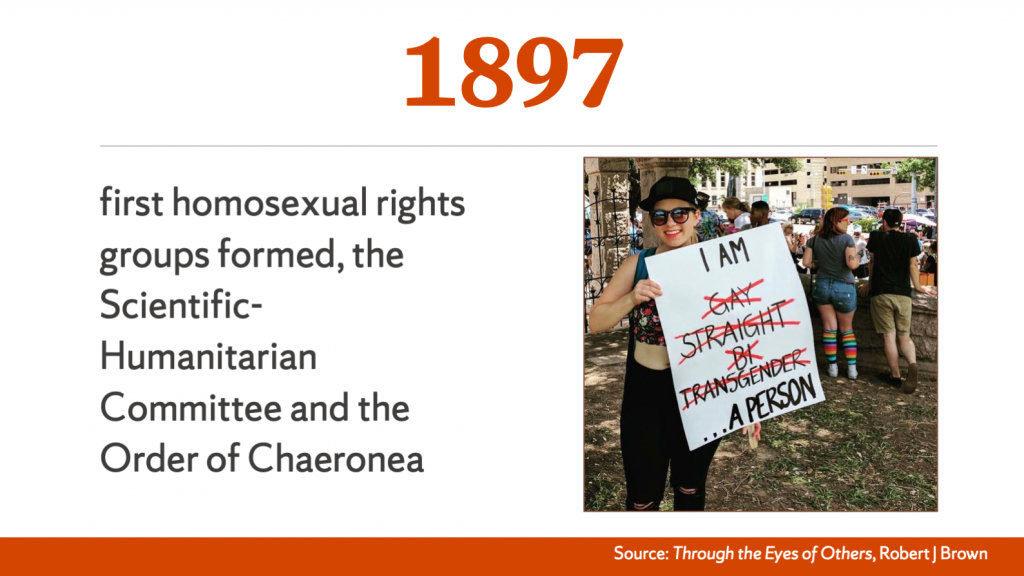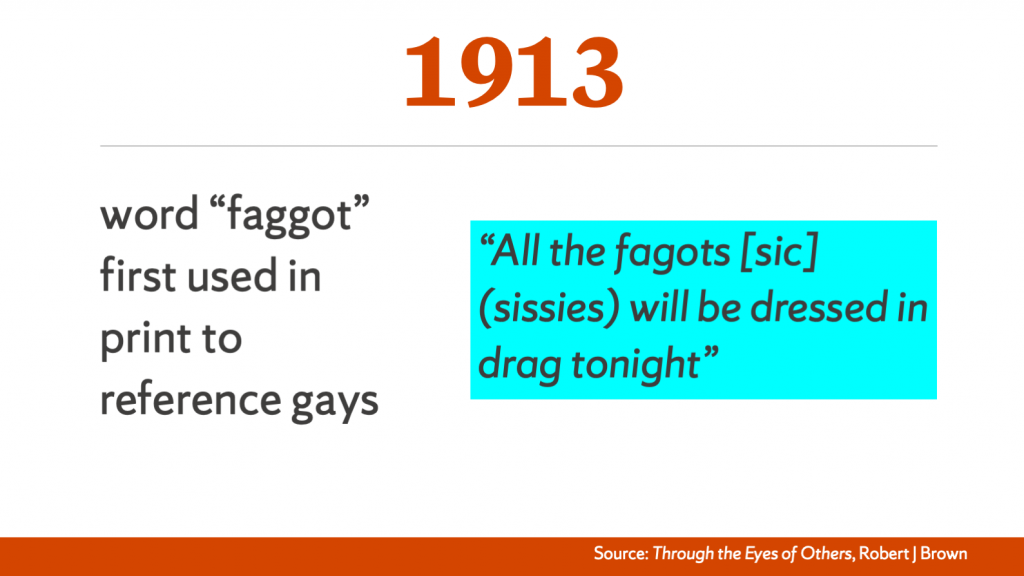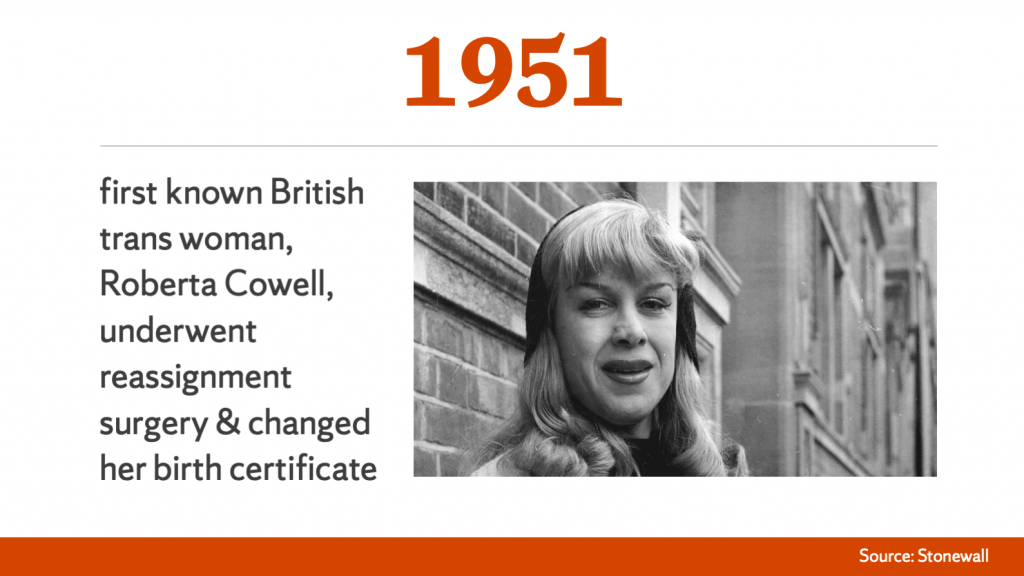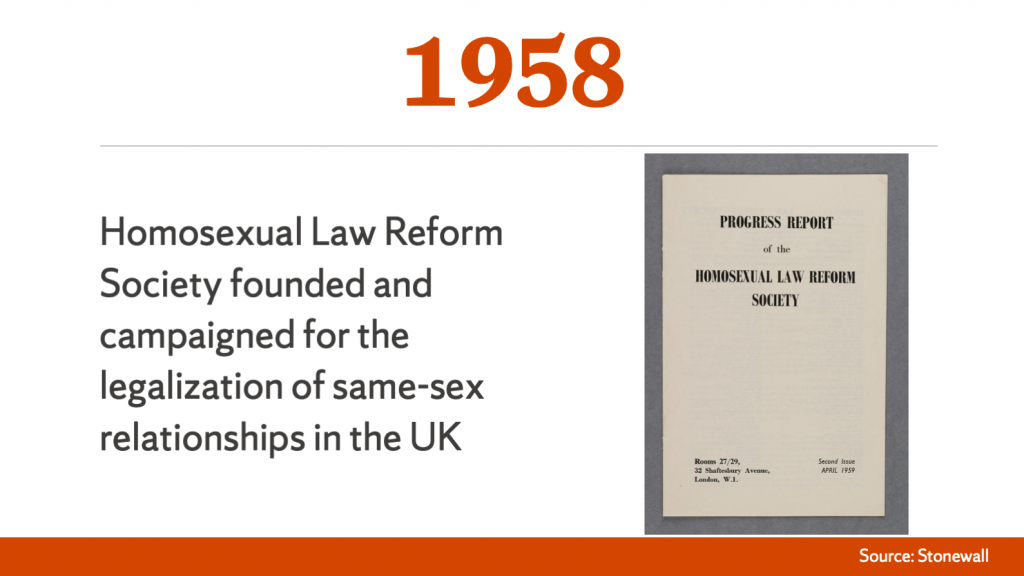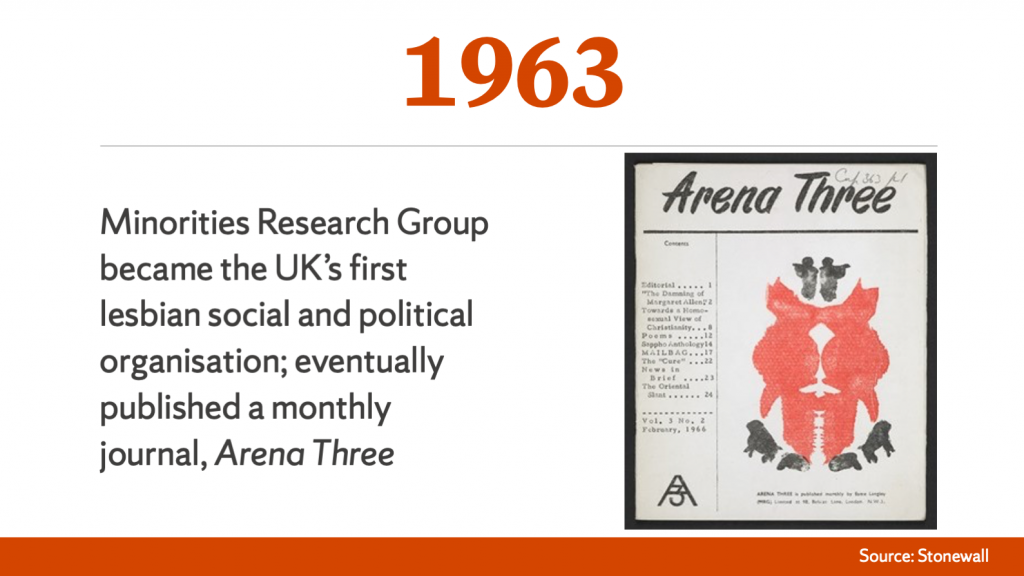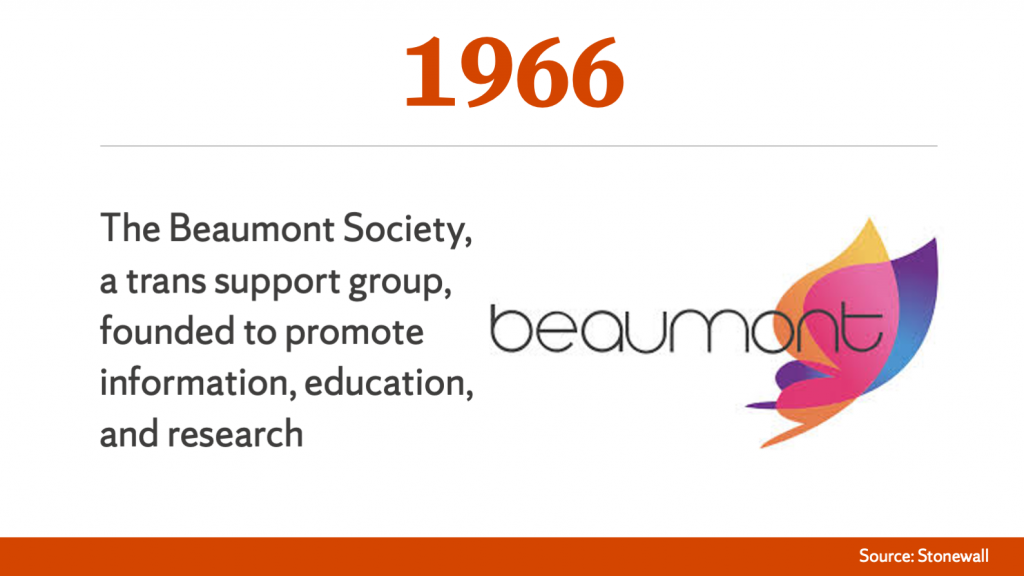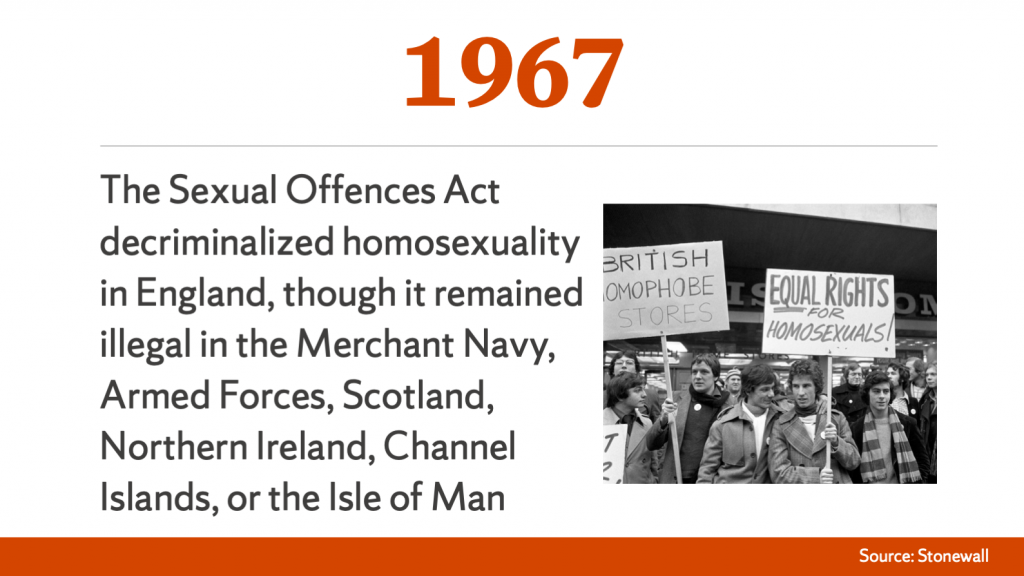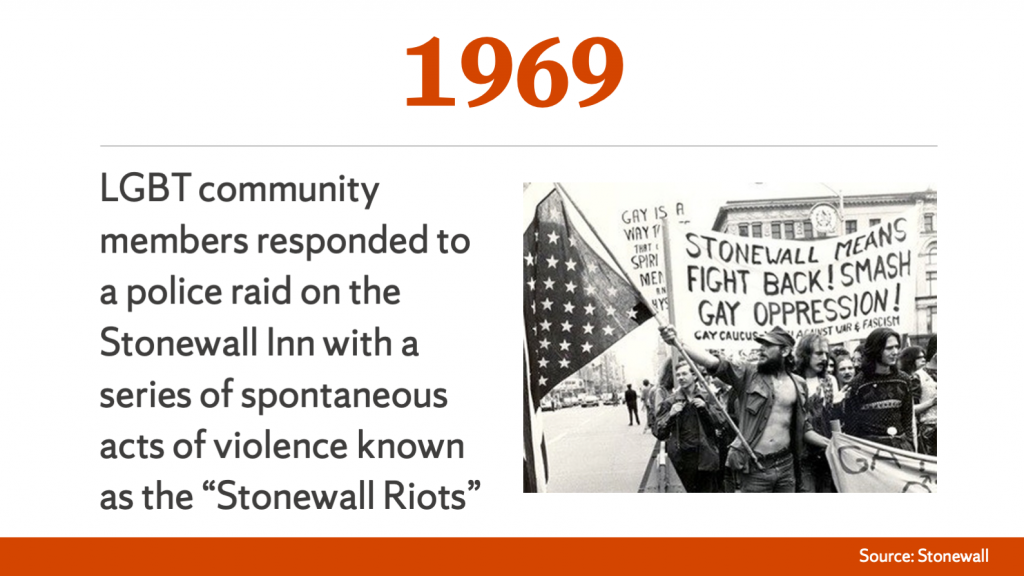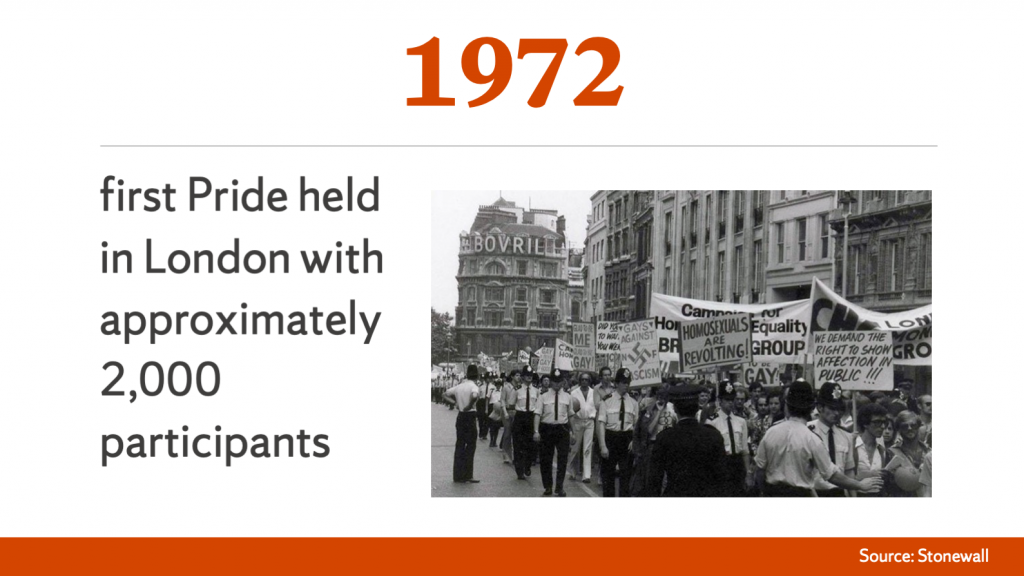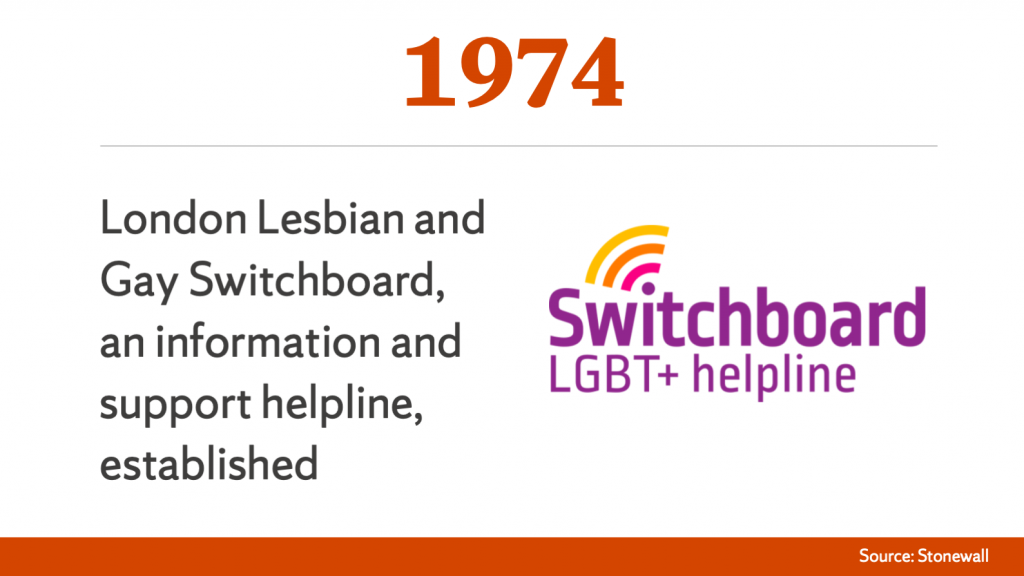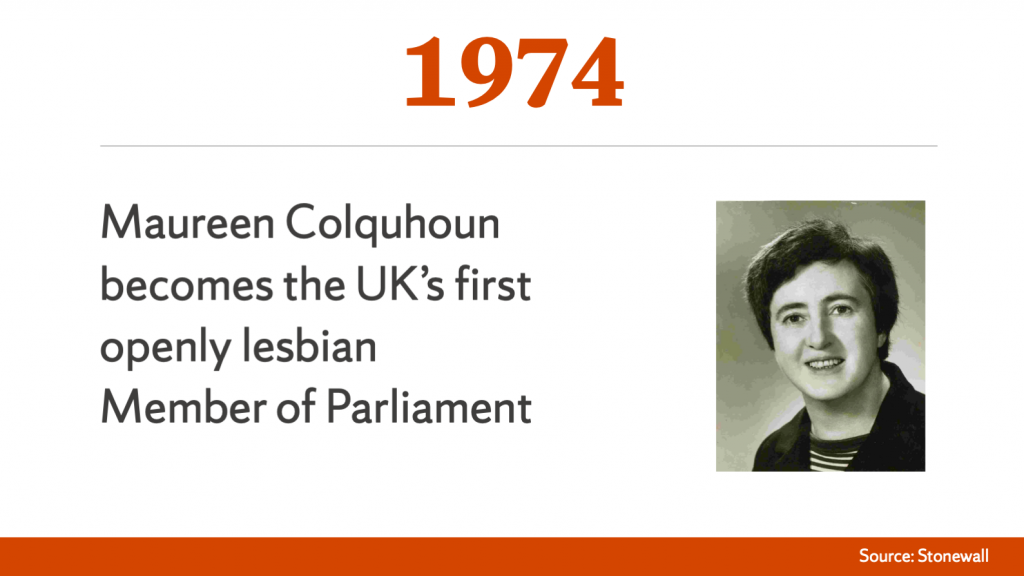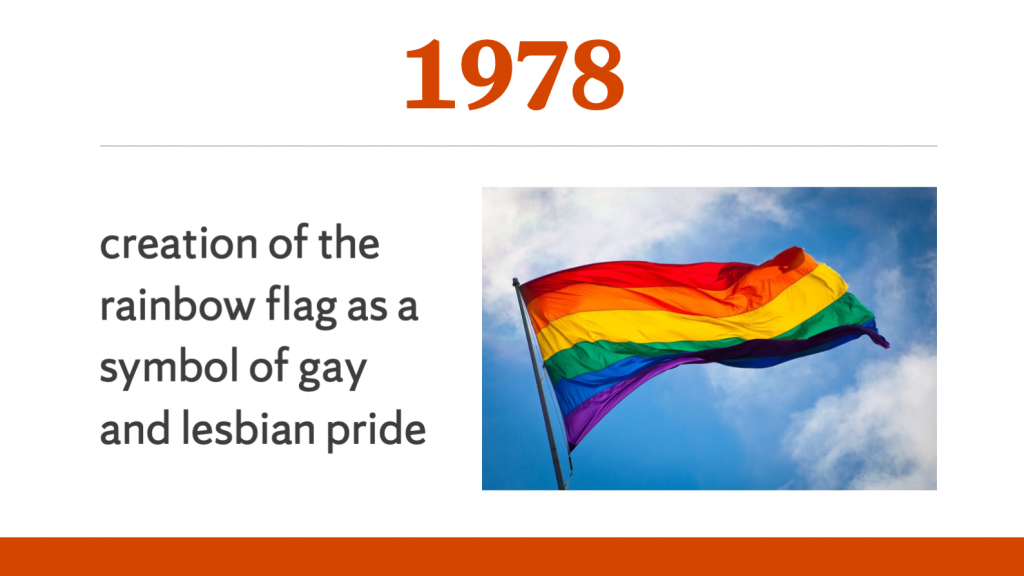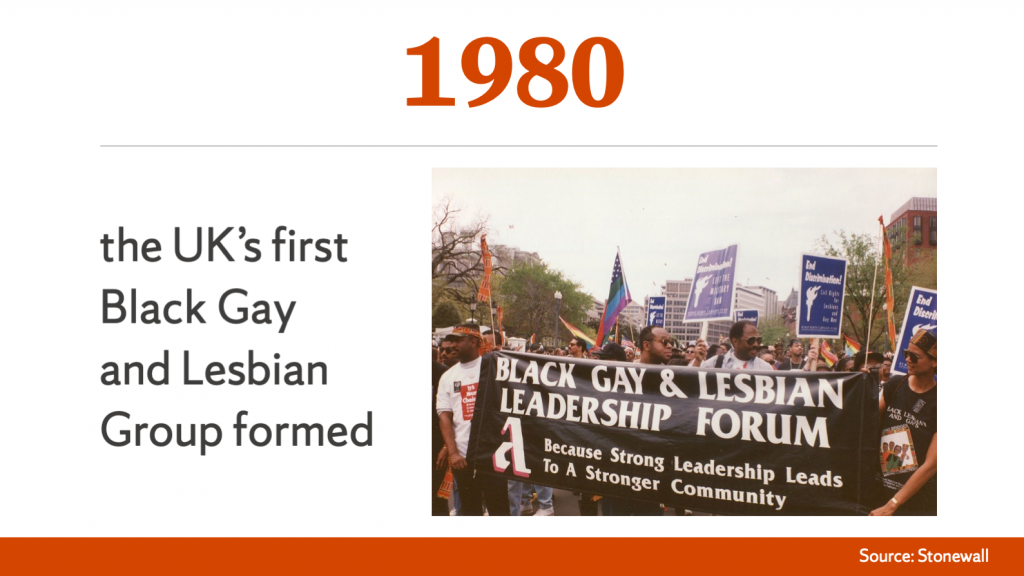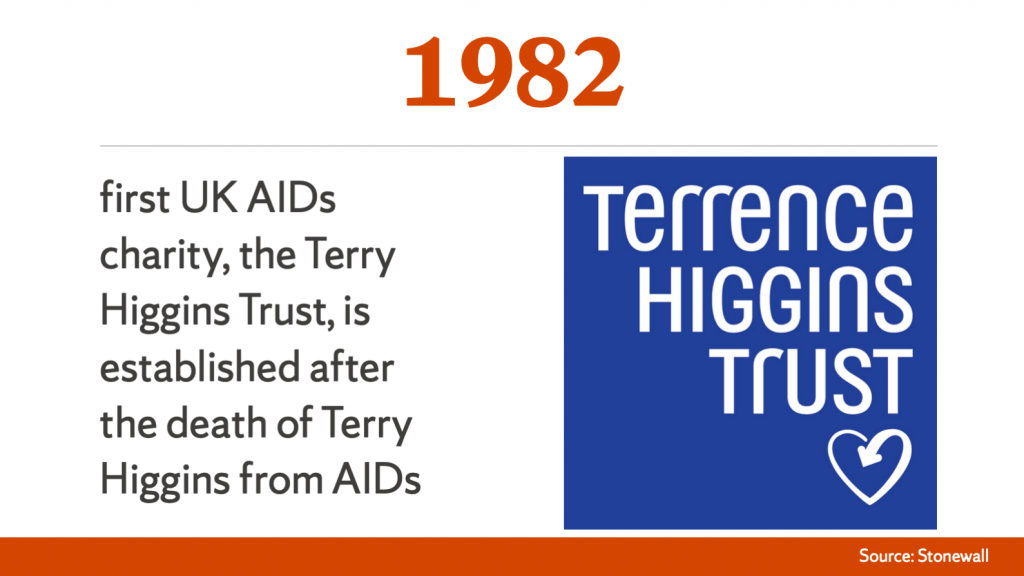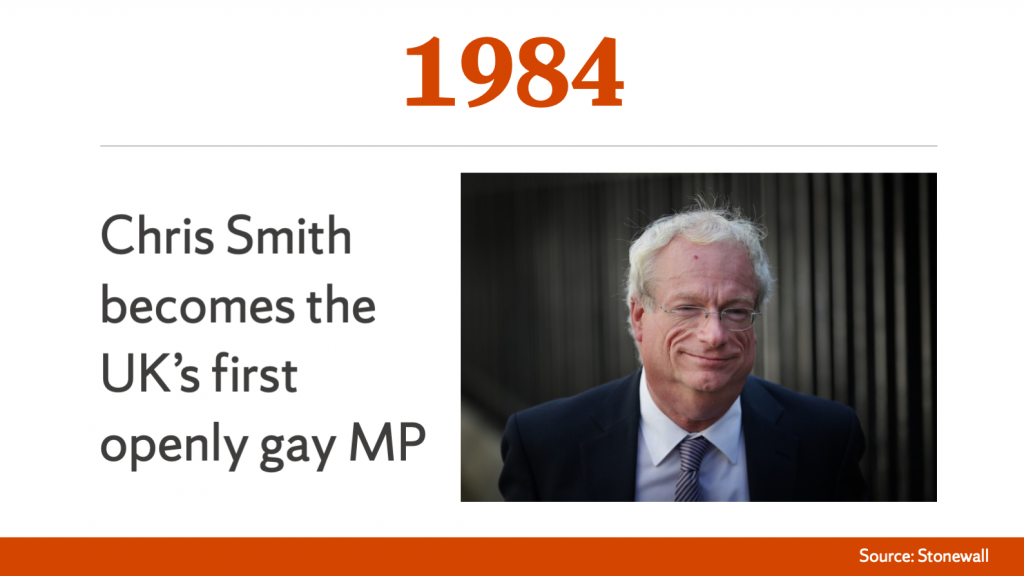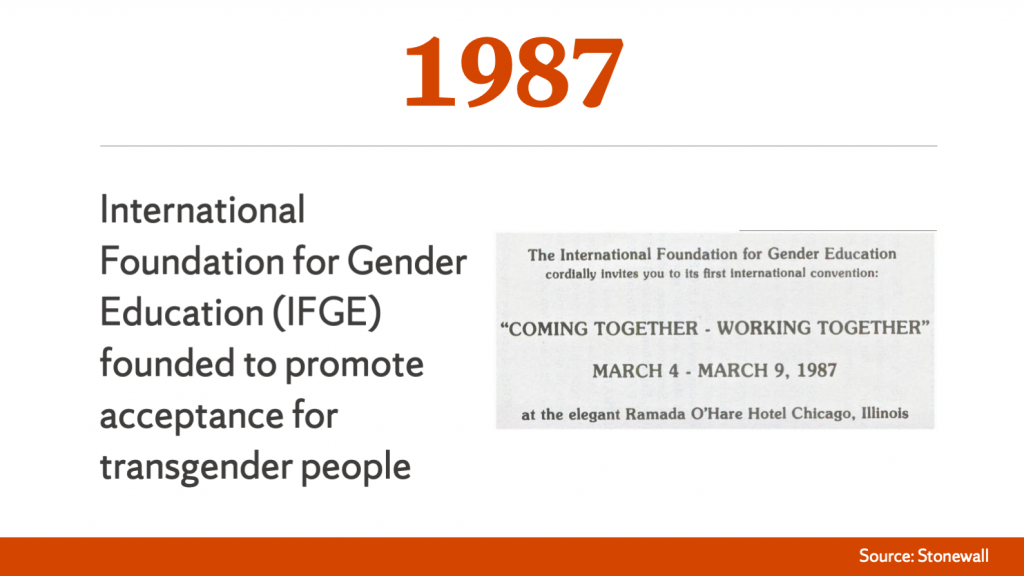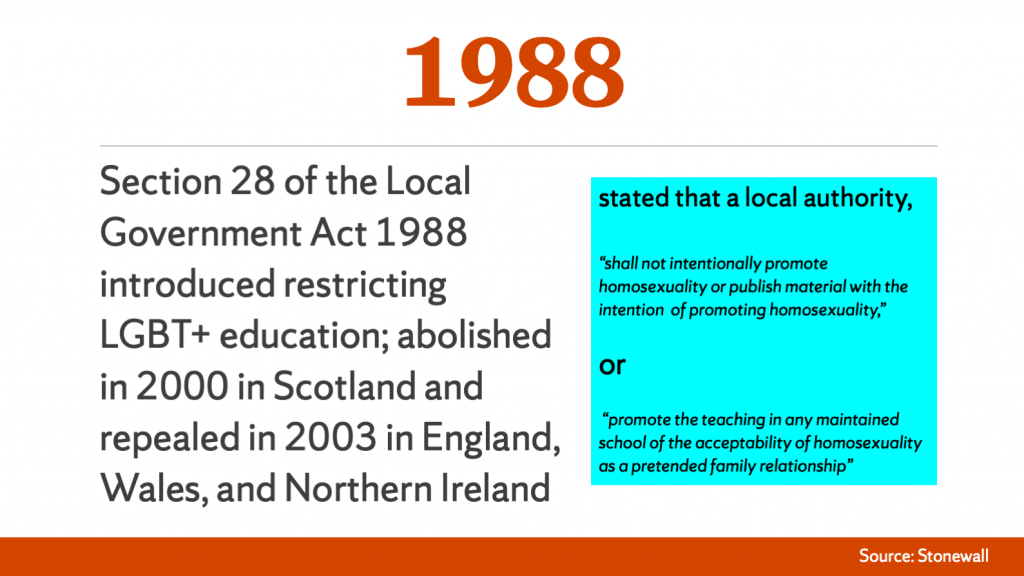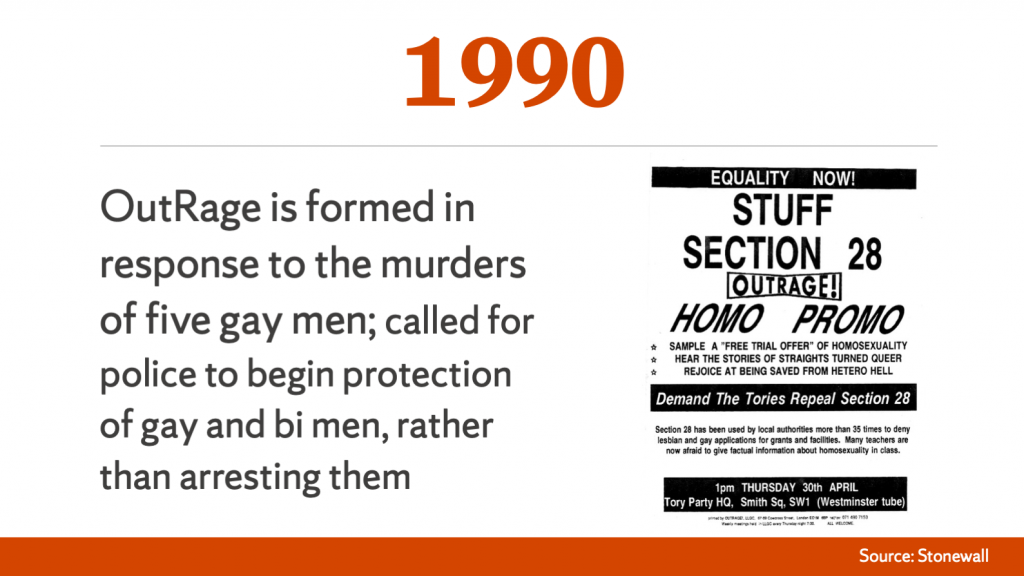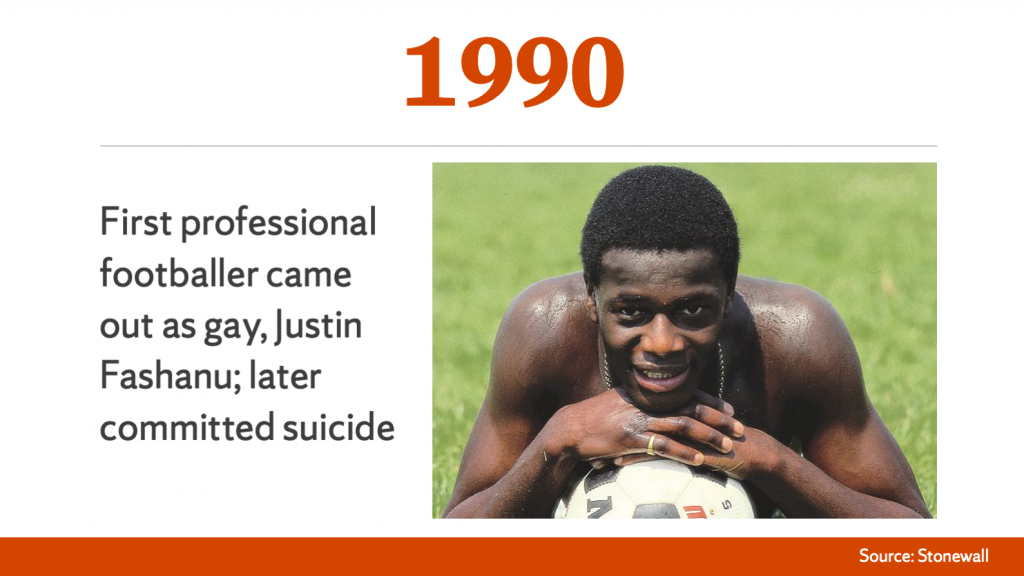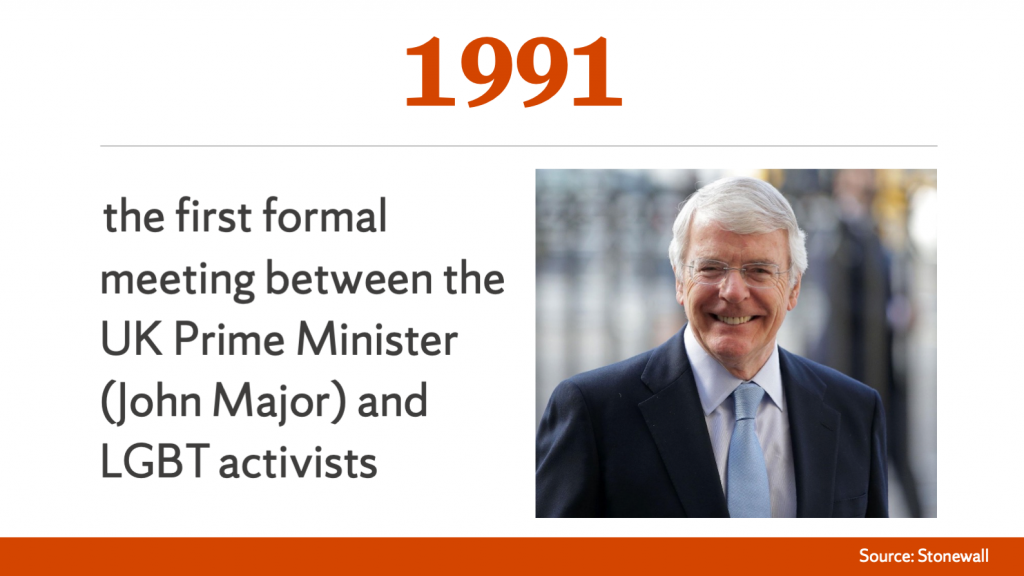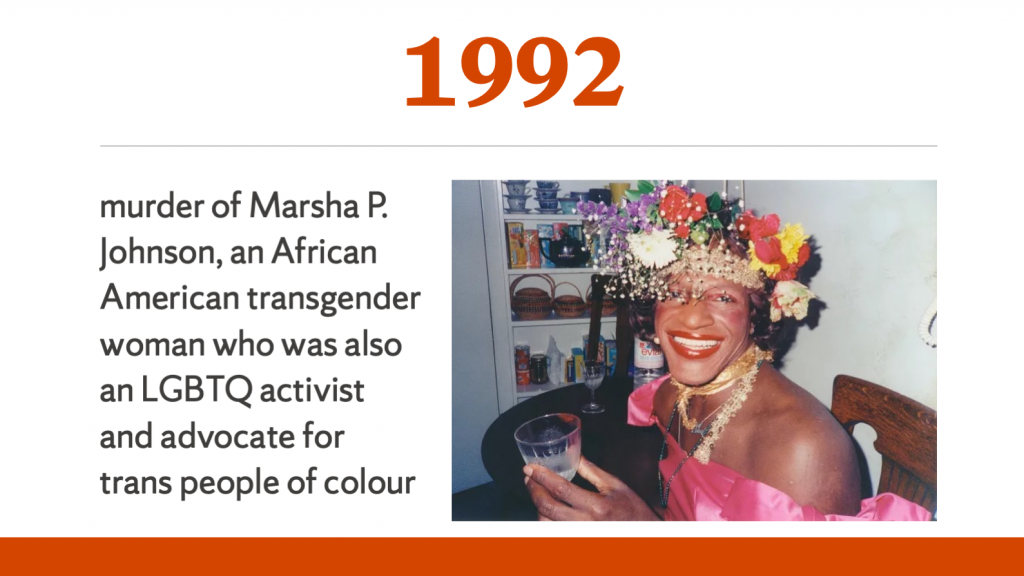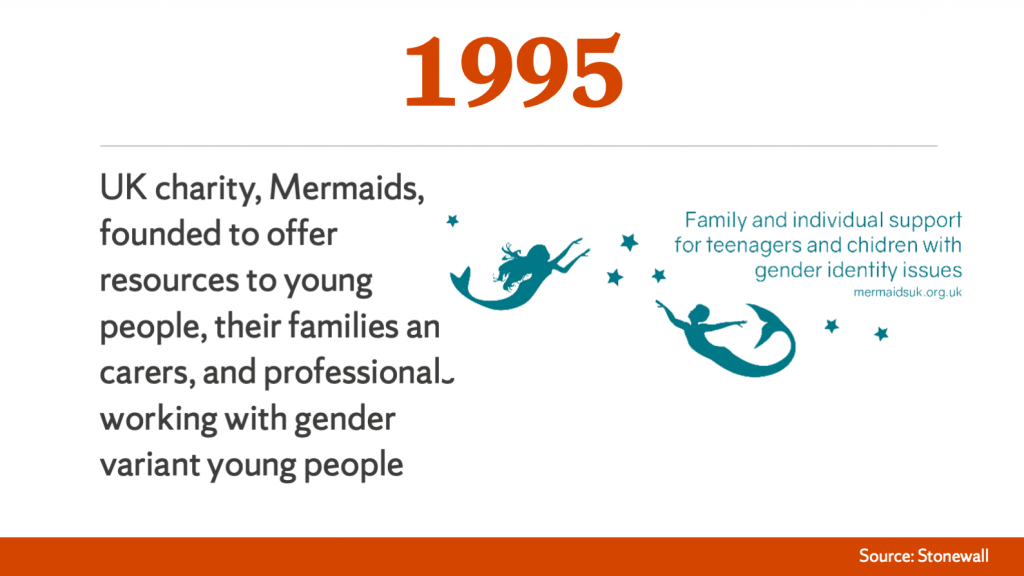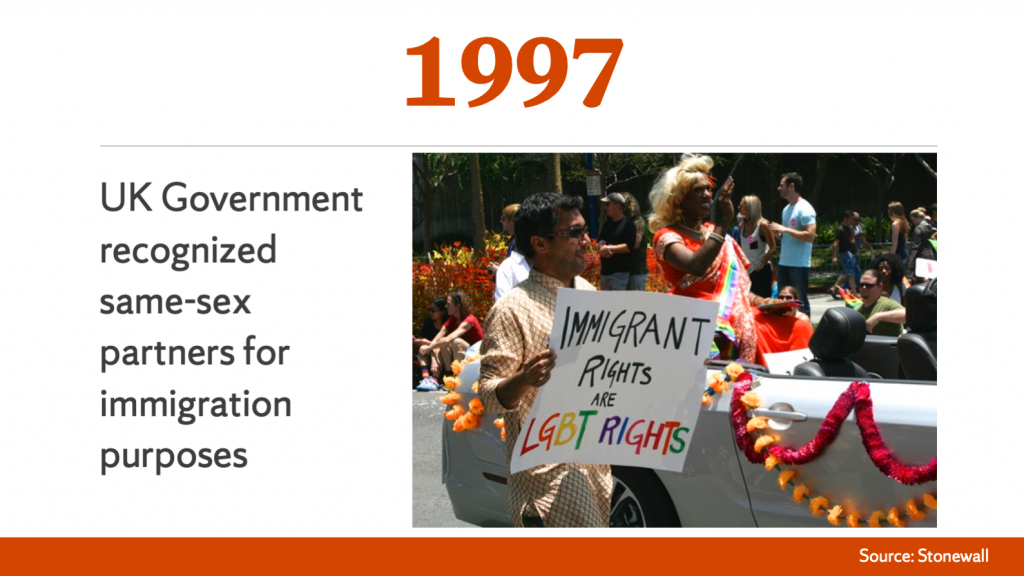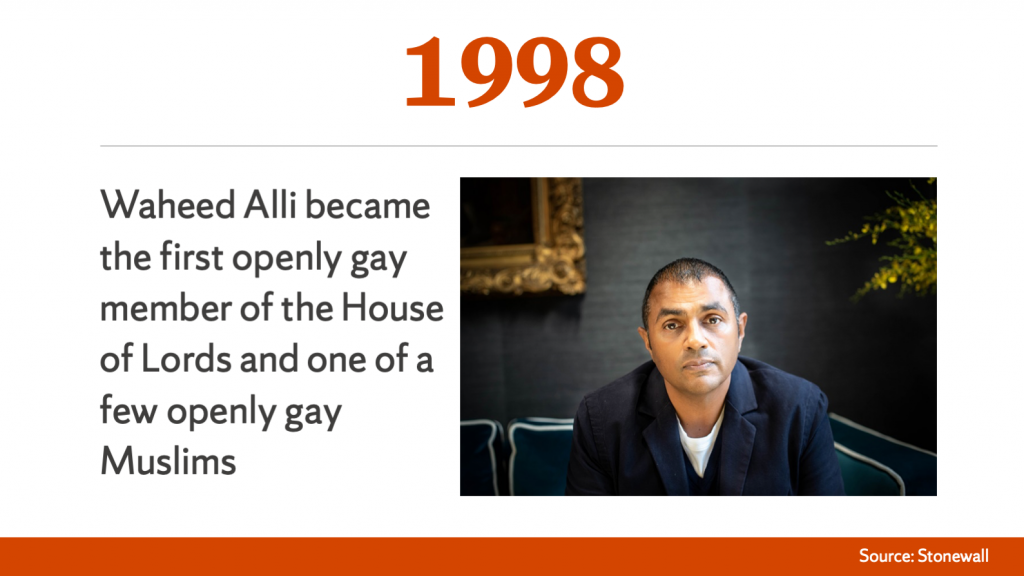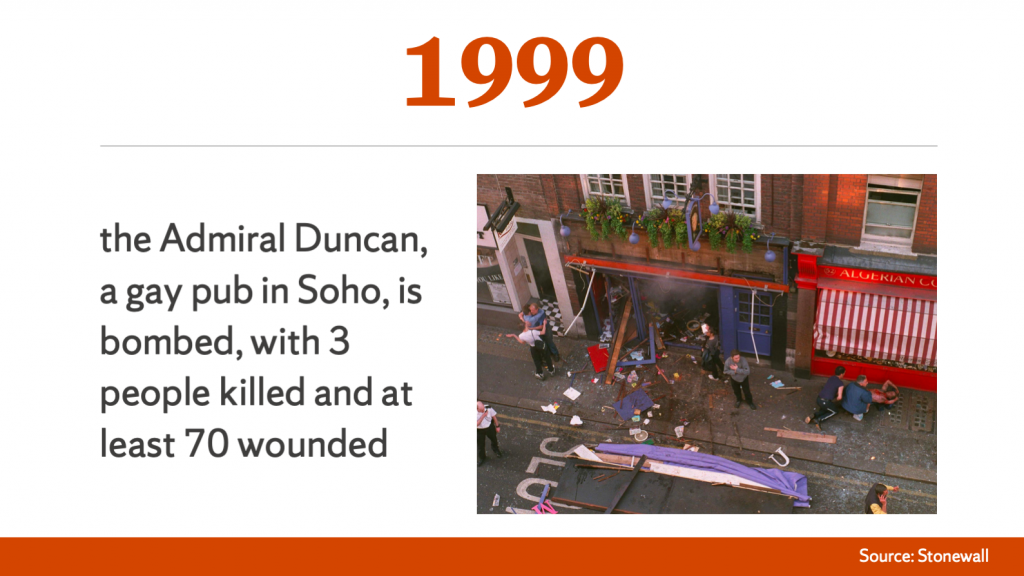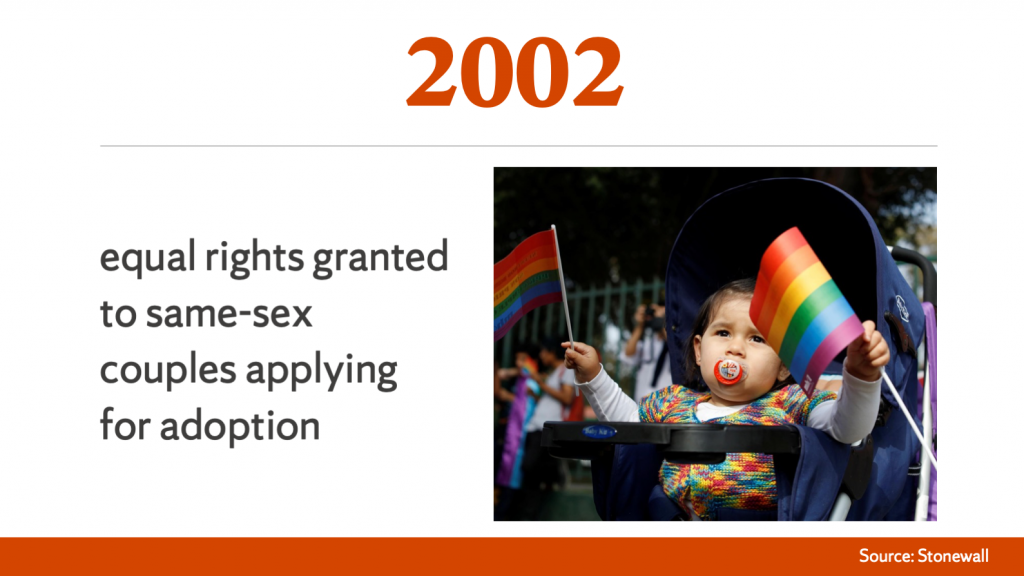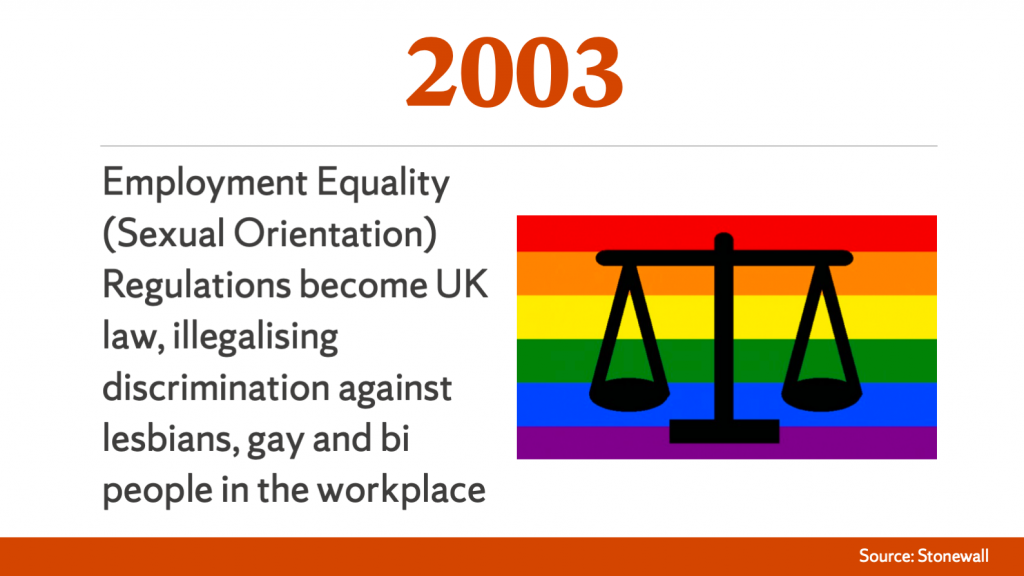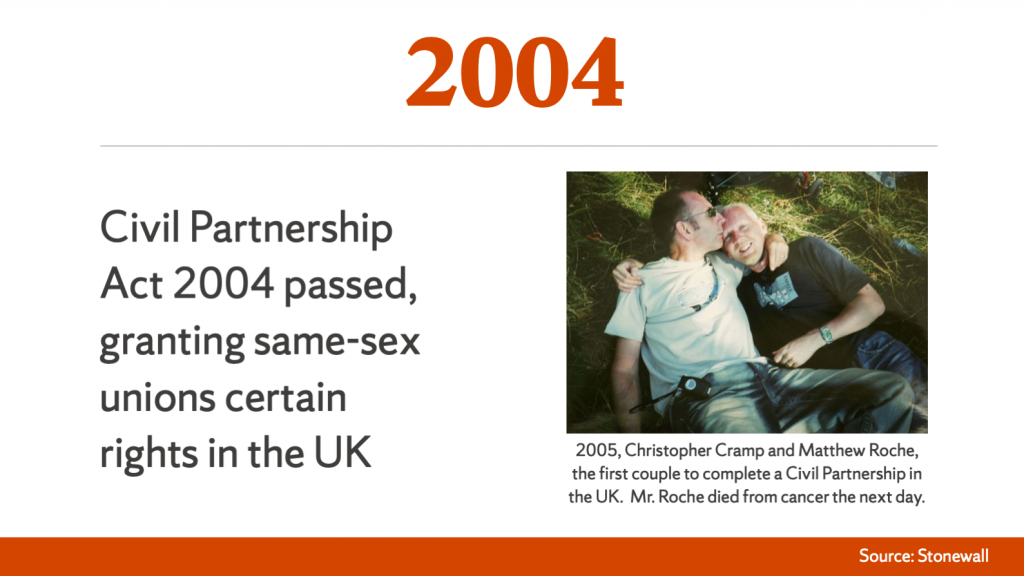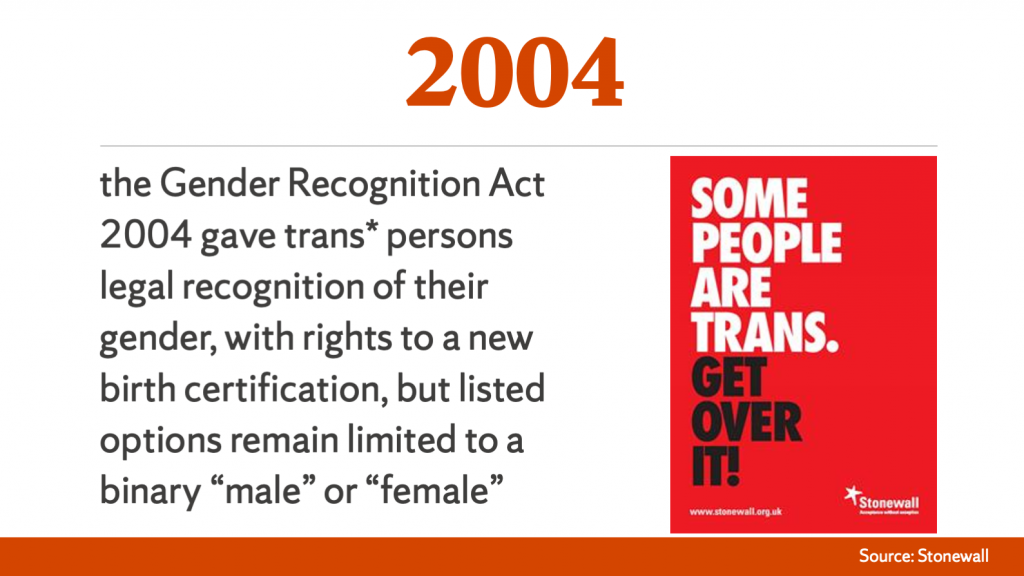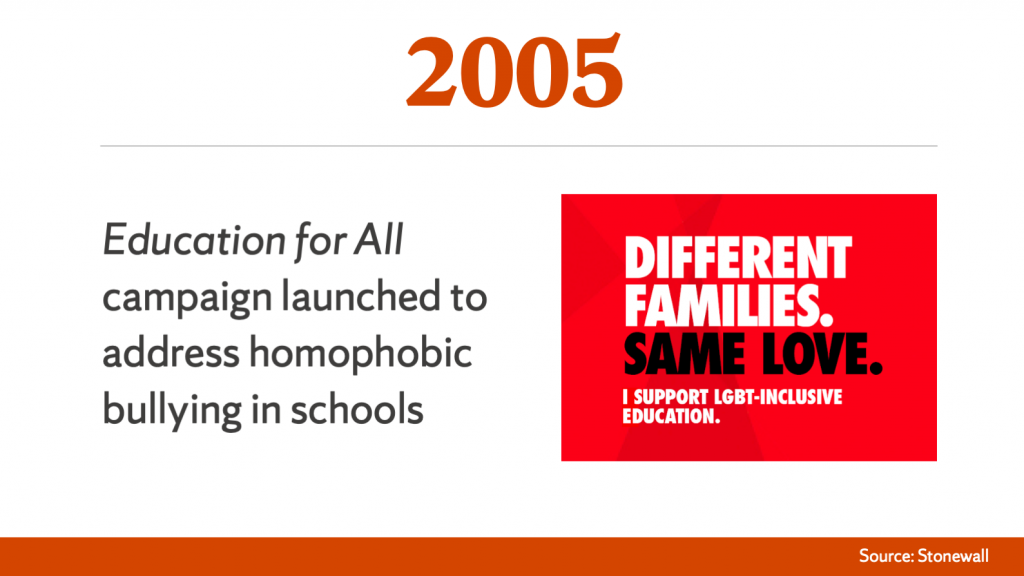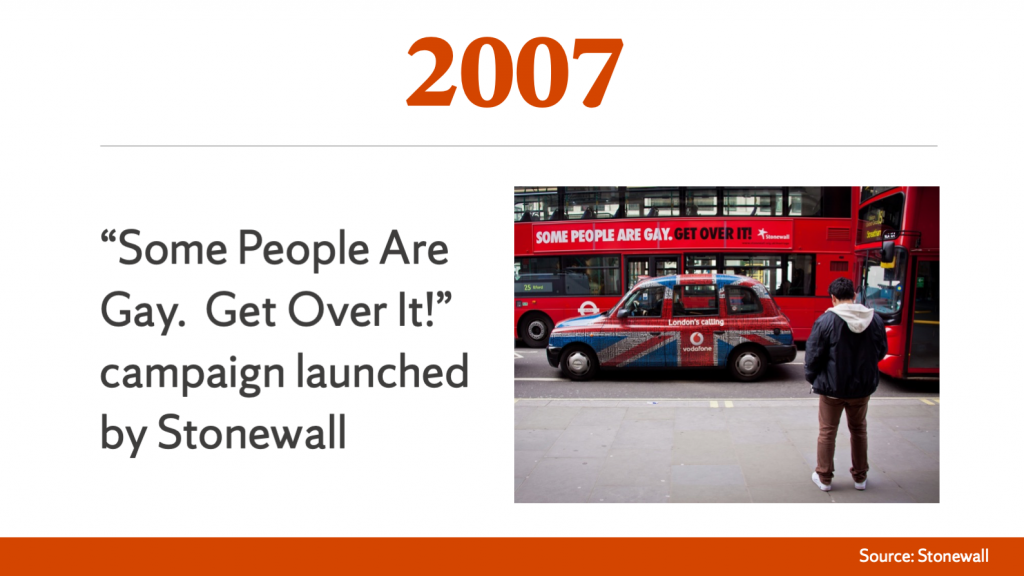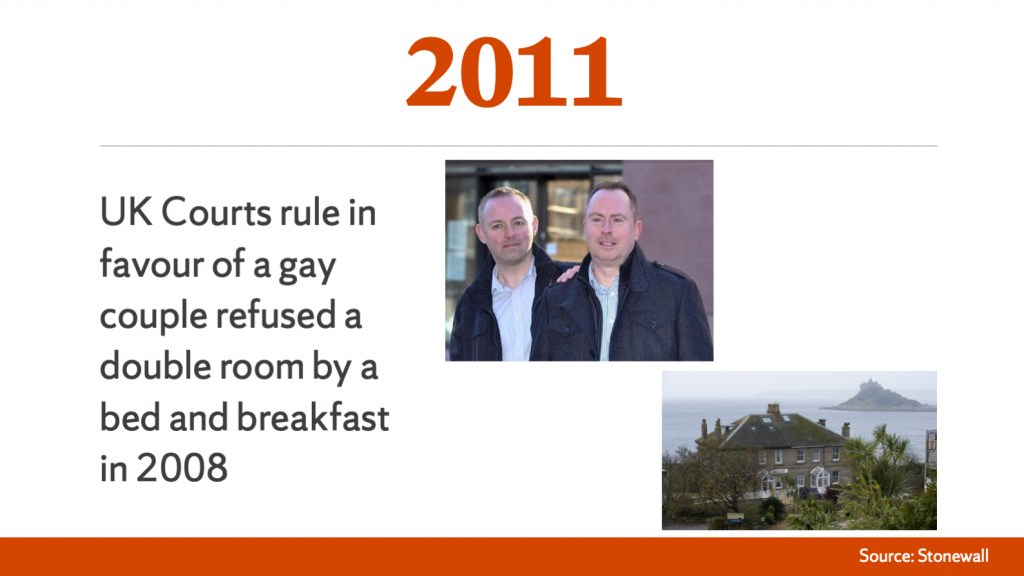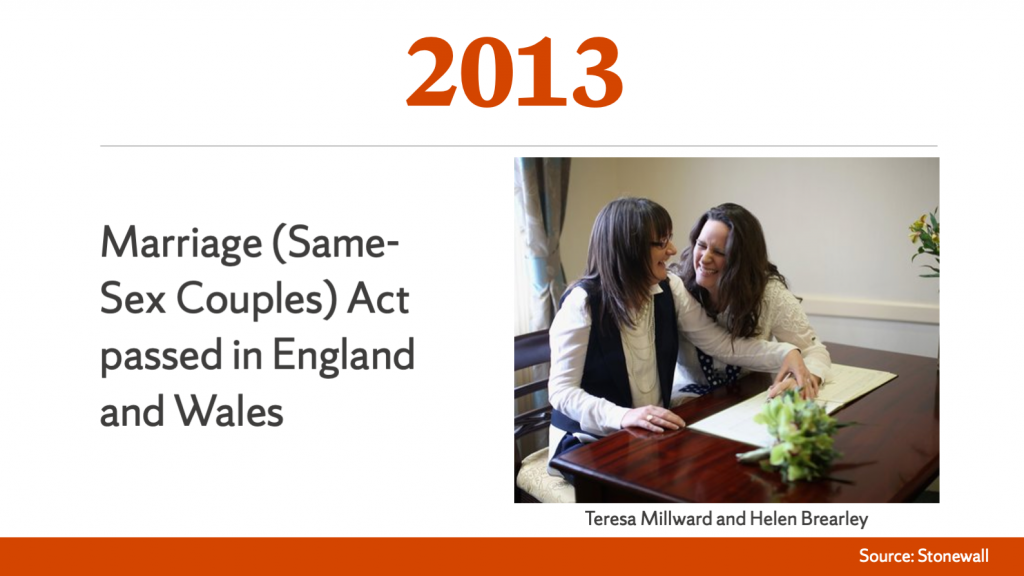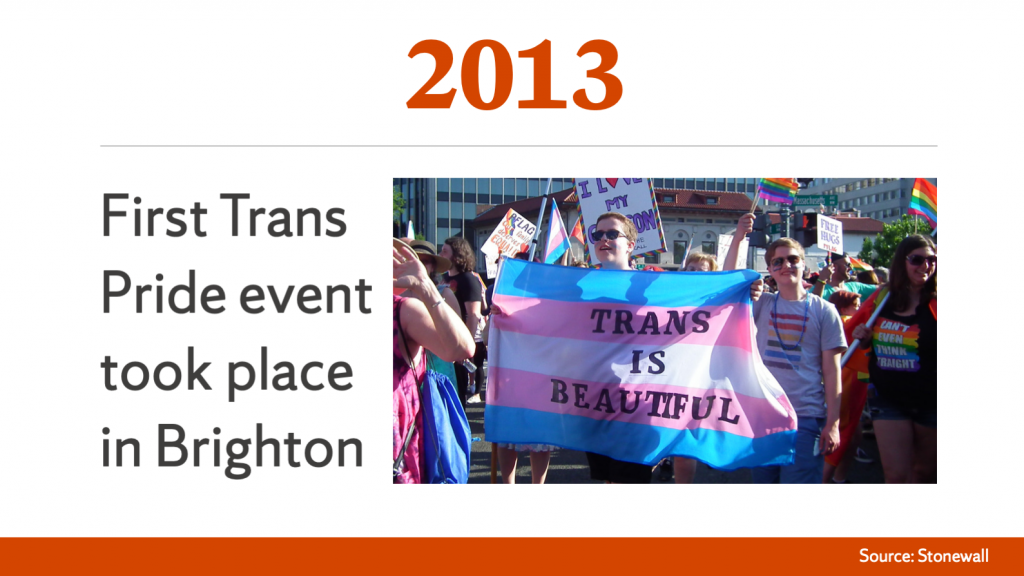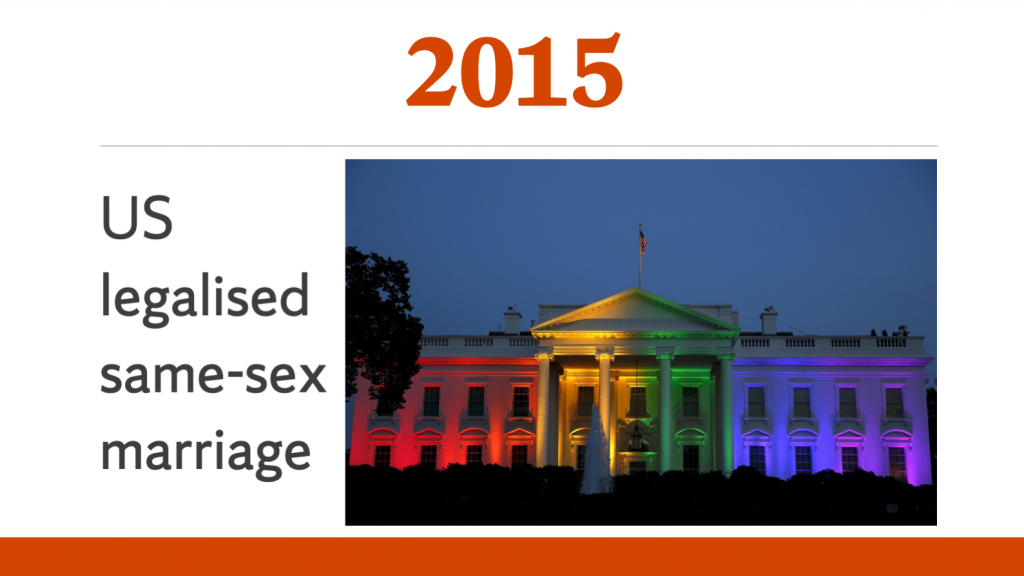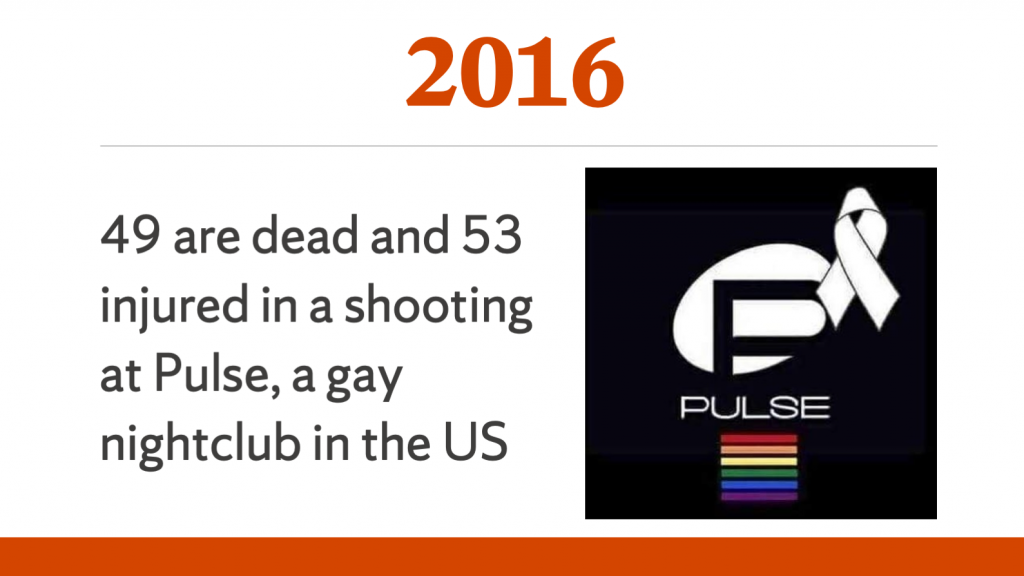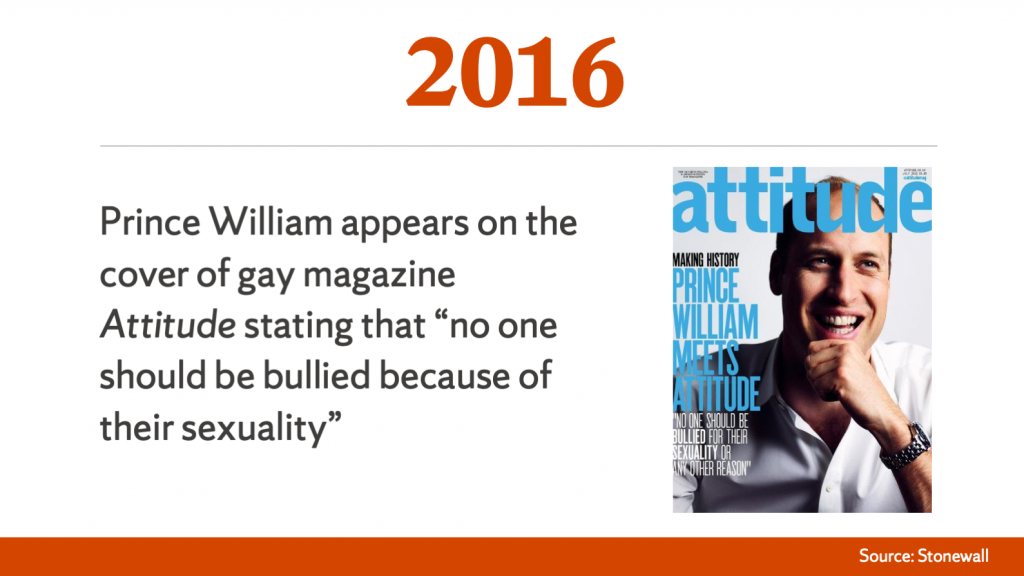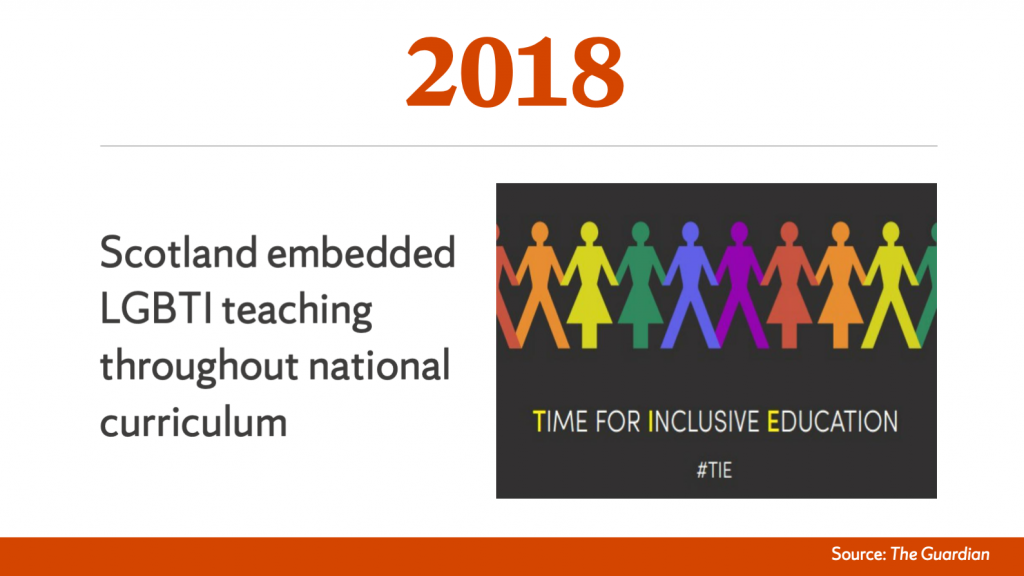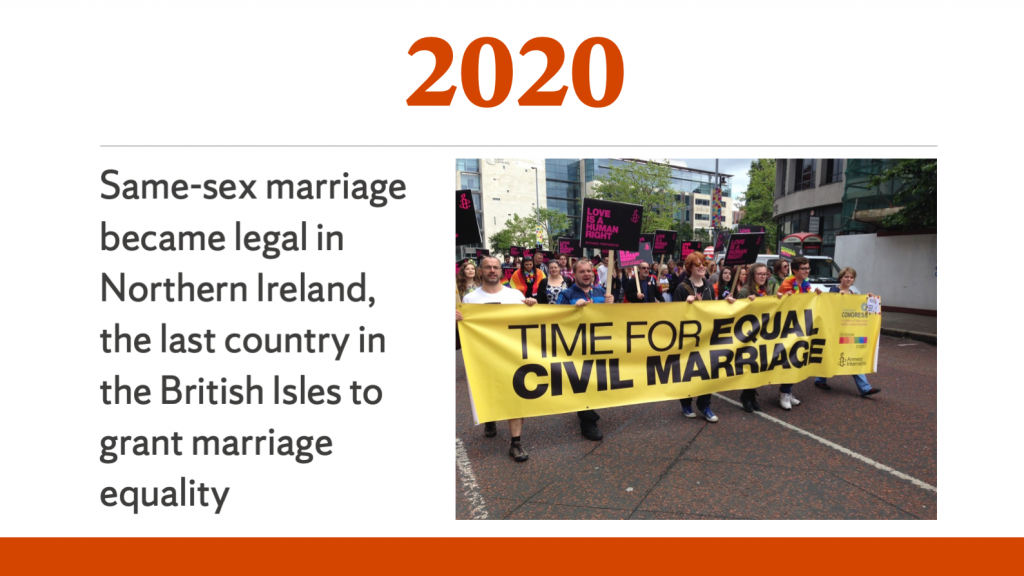 Inclusivity
Moving around the space, a collection of gorgeous portraits by photographer and longtime LGBT activist Lola Flash showcased a wide diversity of voices. The Inclusivity exhibit emphasised that everyone belongs at events like this, no matter their prior knowledge or current identity. In her opening remarks, event curator Dr Becca Farnum said: "If you have been working in queer spaces for fifty years, you are welcome here. If you are looking around and don't understand what you're seeing, you are welcome here." Here, you're invited to explore Lola's moving photography alongside event attendees:
Intersectionality
The next section on Intersectionality recognised that we all have multiple pieces to our identity.
We are not only gay or straight, male or female. We are also young and old, black and white, sighted and blind, Christian and Muslim, and a whole host of other things that influence who we are, how others perceive us, and what kinds of power we have. And these multiple identities become more than the sum of their parts, especially when considering privilege and oppression.
Reylon Yount, a Chinese American musician, played a selection of pieces on the yangqin while discussing how his multifaceted heritage shapes his art. Participants were also invited to view a video of Kimberlé Crenshaw discussing intersectionality theory and meet portrait artist Dan Govan next to his exhibit highlighting underrepresented queer communities.

Performativity
Performativity brought together a selection of artists, activists, and architects to explore how people act out gender through clothing and behaviours.
Santi, a queer DIY fashionista and make-up artist, invited students to explore the impact of textiles on gender identity with G(end)er Swap.
Danly Steele, the toxically masculine alter ego of Lizzy Shakespeare, performed a drag king show reflecting on workplace sexism with a helping hand from Jacob Bloomfield.
Architect João Ruivo examined public-private interactions with a video about the importance of "The Door" in drag performance and "The Toilet Reader", a presentation of research on the use of public toilets as spaces for cruising in the gay community, while Dr R Justin Hunt rounded out the section with materials from Naked Boys Reading.

Actionability
The last theme of the evening asked attendees to take some time to consider what they might do in response to what they learned at the event. Actionability is about recognising that, while we've made great strides, we are still a long way from having the hate crimes, inequalities, and social injustices that make LGBT History Month necessary things of the past.
Syracuse London dedicated this section to Blaze, beloved friend of one of our Spring 2019 students who was tragically murdered by neo-Nazis. We hope that Kalani's testimony and Blaze's beautiful poetry inspires everyone to commit to random acts of kindness as we #BlazeItForward.